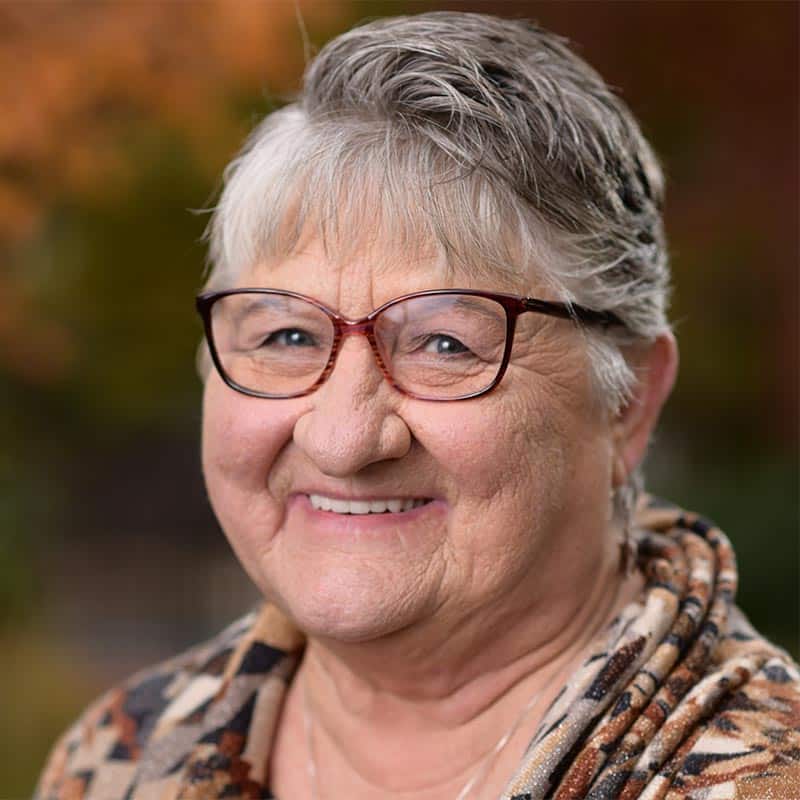 Cora Mae Haskell
Board Member
Four Bands Community Fund
Cora Mae Haskell is the Asset Development Coordinator at Four Bands. In this role, she provides outreach, coaching and technical assistance to promote financial literacy and credit building to best help residents of the Cheyenne River Sioux Reservation to access financial products and services. She holds a Master's Degree in Education and Curriculum and a Bachelor's Degree in Business Education from Black Hills State University and is a certified trainer for Fannie Mae/First Nation's Financial Skillbuilding for Families coursework. Ms. Haskell continues her professional development by attending courses and national conferences on creating financial literacy and entrepreneurship programs for youth in economically disadvantaged communities.
Since joining Four Bands in 2003, Ms. Haskell has conducted business development and financial literacy workshops for hundreds of people and has been instrumental in establishing the Individual Development Account program. Prior to that, she was Dean of Academics at the former Si Tanka/Huron University and has accumulated more than 20 years of teaching experience in reservation communities. She has served as a co-chair for the Native Financial Education Coalition and is a former board member for the Eagle Butte District 20-1 school system. Ms. Haskell was named the 2008 Outstanding Entrepreneurship Educator by the Consortium for Entrepreneurship Education for her outstanding service to the field of entrepreneurship. She has been the religious coordinator for grades K-9 at the All Saints Catholic Church in Eagle Butte, South Dakota for 10 years.
Ms. Haskell was born and raised on a farm on the Cheyenne River Sioux Reservation. Her husband of 37 years was a member of the Cheyenne River Sioux Tribe. She has six children, 18 grandchildren, and 5 great-grandchildren. She still lives on the family farm near the Bear Creek reservation community.