NATIVE CDFIs AND THE COMMUNITIES THEY SERVE
Native American communities experience substantially higher rates of poverty and unemployment than mainstream America and face a unique set of challenges to economic growth. Lack of physical, legal, and telecommunications infrastructure, access to affordable financial products and services, and limited workforce development strategies are common challenges that the growing number of Native entrepreneurs face and must overcome in order to be successful in their local economy. The majority of Native communities, 86 percent, lack a single financial institution within their borders to access affordable financial products and services.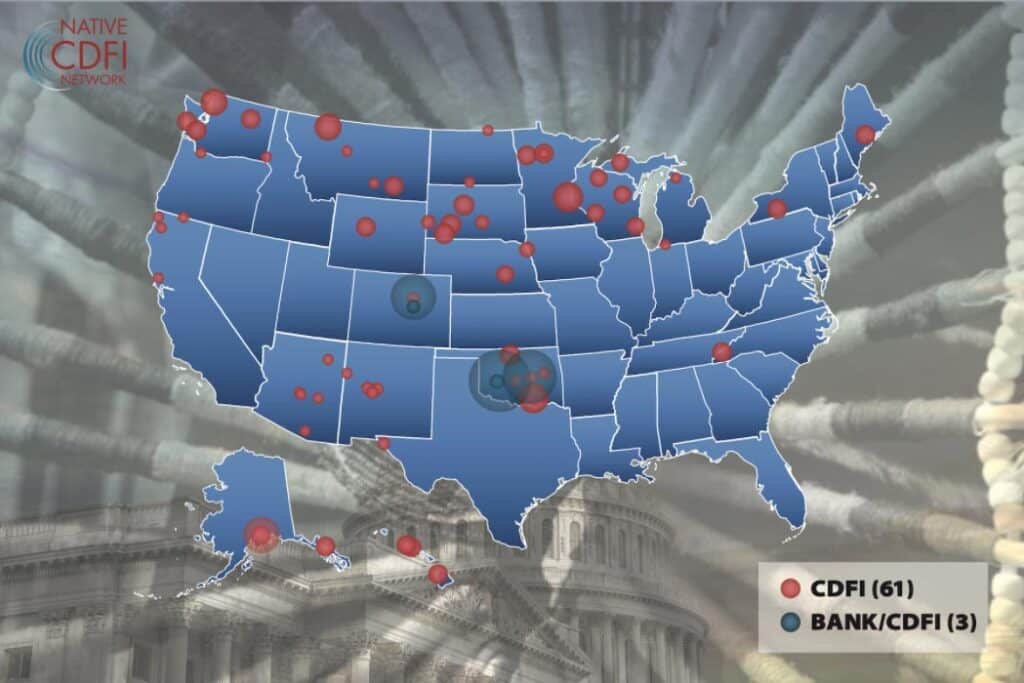 Native community development financial institutions (CDFIs) are the key organizations that have been working to create innovative solutions to overcome these barriers. Over the last decade, Native CDFIs have proven themselves as vehicles towards developing healthy, vibrant Native economies and communities. They have entered markets normally considered "high-risk" and have been responsible for an astounding transformation – creating businesses, jobs, homeowners, and serving as the catalyst for developing local economies. Their unique programs and services are designed to build financial assets in the low-income populations they serve and provide access to economic opportunities.
Currently, over 69 certified Native CDFIs are located in 27 states across the country, serving Indian Country, Alaska, and Hawaii. Native CDFIs are a diverse group representing rural reservation communities, as well as urban Native communities.
Learn More about our Member CDFIs here