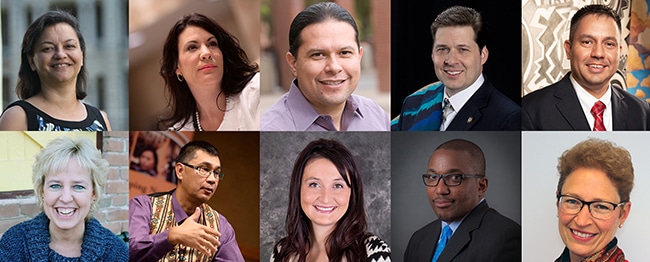 February 25, 2019
The Native CDFI Network has announced our 2019 Policy Committee, which will formalize our advocacy efforts and serve as a vehicle to empower our members in policy dialogues. The committee will be led by Robin Danner (Hawaiian), a member of the Network's Board of Directors and also the Chief Executive Officer of Homestead Community Development Corporation in Hawaii.
"I'm honored to be leading a national policy committee dedicated to Native CDFIs. This committee is a hands-on working group that will bring the voices of our members together to formulate our policy priorities and drive our policy goals. That's really important, because policy is only meaningful if it's connected back to the grassroots," says Danner.
Over the next year, our Policy Committee will:
Continue advocating for funding from the U.S. Treasury's CDFI Fund
Explore how New Markets Tax Credits and Opportunity Zones can channel investments into Indian Country
Begin building bridges between Native CDFIs and other federal agencies
"We're going to ensure that our members are adequately supported as they educate Members of Congress about the levels of need and opportunity to create economic impact in Indian Country. Native CDFIs are proven drivers of economic growth, and many of our representatives still don't know that," says Danner.
Our 2017 survey provided a snapshot of a small slice of the Native community finance industry, revealing that 21 Native CDFIs representing 47 tribal communities deployed $86 million in loans. As a result of those loans, 211 families purchased or rehabilitated homes, 205 entrepreneurs started or expanded businesses, and 2,077 jobs were created or retained. All of this was done in areas where the average median income was only $29,000.
"We have a compelling story to tell that justifies the need to expand programs and funding to Native CDFIs. Unfortunately, economic progress in Indian Country has historically been stifled by bureaucratic barriers. However, we have seen time and again how Native CDFIs open the gates to capital and financial tools that economically empower our Native people," says Danner.