The Native CDFI Network (NCN) developed the "Native CDFIs: Difference Makers for Indian Country" interview series to cast a much-needed spotlight on the many positive benefits that Native community development financial institutions (CDFIs) create for tribal communities and the leaders who help make Native CDFIs the transformational success stories they are.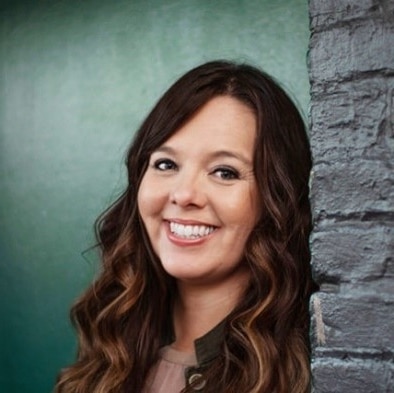 In this latest edition of "Difference Makers," NCN sits down with Tonya Plummer (Assiniboine, Sioux and Cree), who serves as Executive Director of the Montana Native Growth Fund (MNGF), a Native CDFI based on the Fort Belknap Indian Reservation in Montana. Tonya brings specialized skills and insight from her career experience in all aspects of mortgage banking, and a passion to inspire a renewed and culturally empowered rise in tribal homeownership as a cornerstone of growing tribal economies.
An enrolled tribal member, Tonya held a key role in guiding the Fort Belknap Indian Community to become the first rural plains tribe to adopt the Hearth Act and create the tribal legal infrastructure needed to support mortgage lending. She is a bridge-builder, creating networks of opportunity and key partnerships to bring capital and development services for home ownership, small business and food sovereignty.
In this heartfelt conversation with NCN, Tonya shares how Montana Native Growth Fund is not only helping tribal members grow their financial assets but also providing them the hope and tools they need to achieve their dreams at home in their tribal community.
NCN: Welcome, Tonya, and thank you for joining us today.
Plummer: Thank you for having me.
NCN: Let's start with you: Why do you do what you do? How did leading Montana Native Growth Fund become your life's calling?
Plummer: I do what I do so that every child at Fort Belknap can have their own home they own someday. The concept of being grounded in community and culture through homeownership and of experiencing a deeply rooted security and hope for the future have been longtime passions of mine. I spent years and years in mortgage banking learning to originate, process, underwrite, working compliance, learning all sides of lending, and it felt not very purposeful. To be asked to come and figure out a home ownership mechanism for Indian Country, at that point I understood what all of those years of underwriting financial statements in a dark basement meant and what they were preparing me for. That's when it became a clear calling.
NCN: As you know, there are roughly 70 federally certified Native CDFIs across the country and many more "emerging" ones following in their footsteps. Why did tribal nations and communities feel it necessary to create CDFIs, and what fundamental role do they play?
"We empower the potential of our people so that they can own their own home, start their own business, run a ranch, and grow their own food on our own tribal lands."
Plummer: I think CDFIs are such natural bridge builders between state and federal governments and tribal governments. CDFIs are the ideal conduit for capital flow that brings life to our communities. I feel like as the West was won and tribal economies crashed again and again and again, we were left with very, very little. And that meant extreme dependance on the federal government as domestic dependent nations. So it's taken a couple of generations to revive ourselves from that story. Today, as a part of self-determination, CDFIs are standing up this resilience structure every day and really serve as lighthouses in our communities.
NCN: What do policymakers and the general public need to understand about Native CDFIs and the difference they make?
Plummer: It's a good question. I didn't even know what a CDFI was when I was asked to start this work. We chose this model because it was the perfect model for us to accomplish what we needed to accomplish. Often, we think of growing economies and economic development and asset building and wealth creation and all of these things that traditional finance structures and financial institutions are supposed to do, and we forget the emotional and social infrastructure that needs to be developed to sustain that financial growth. It's inherent in the name – it's community development and a financial institution. To empower those finances to do what they're intended to do in the community, we have to develop that social and emotional infrastructure. So the model of a CDFI is so unique and so beautiful. It is often misunderstood, and I find myself having to clarify that often when I'm out talking to folks.
NCN: Tell me about the Montana Native Growth Fund. What is its mission, and how does it work to foster prosperity in your community?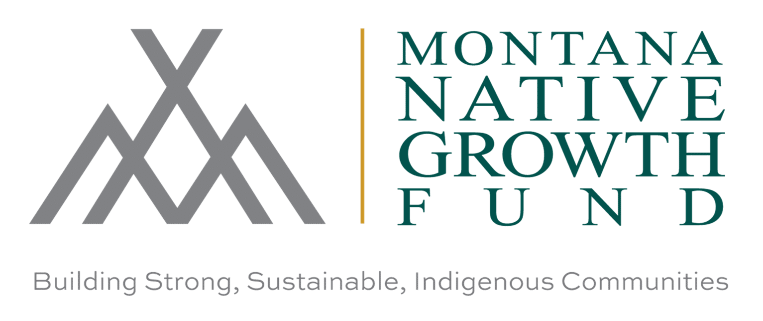 Plummer: Our mission is to build strong, sustainable Indigenous communities. We encourage the growth of our people. We elevate the voice of our people. We empower the potential of our people so that they can own their own home, start their own business, run a ranch and grow their own food on our own tribal lands. We do this by focusing on financial empowerment.
We focus on visioning. We think of ourselves as advocates and cheerleaders for our people. We provide a safe place for people to sit down and dream bigger than they ever thought was possible. We adopt a coaching approach when we're working with our clients. We try to work with our clients as holistically as possible to restore a balance in the way they view themselves, their place in the community, what they and their family can give back and what being a community member really means. We feel like when we do that really well, we inspire a different kind of a growth that makes the rest almost easy. And then we come in with financial products to make that work.
NCN: Can you talk a bit more about the various financial products Montana Native Growth Fund provides? Home ownership and mortgage lending are a big part of it, but can you elaborate on that piece and some of the other financial products you offer?
Plummer: The impetus for the creation of our organization was mortgage lending and a homeownership product, but that's a heavy lift to start with. We realized a lot of folks weren't ready for higher levels of credit and needed to take some baby steps towards that. Our tribal enterprise had been offering zero-interest clothing loans for folks to get a clothing wardrobe for their first job, so we revamped that to a workforce support loan and paired it with an essential business skills course and increased that to $1,000 as opposed to the $500 it was at previously. We found most people used it for car repairs, sometimes appliance repairs – anything that would help them get to work and stay working.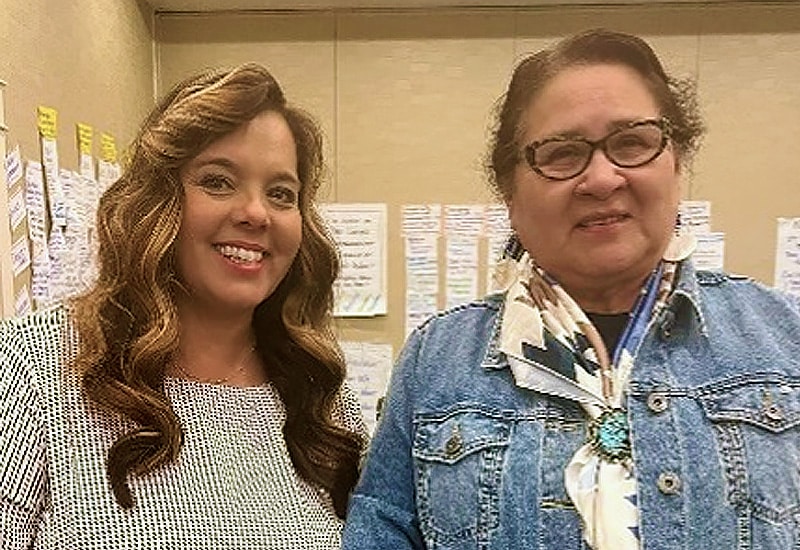 Then we found some folks had a lot of old, poor credit that was hindering them from the kind of growth they wanted to achieve, so we rolled out a "fresh start" loan that allowed them to consolidate that poor credit, potentially acquire an asset with it. That became a part of the smart goals that we identified when we went through the initial visioning process with them. Building in those payments and helping them understand how it was helping them grow made it more understandable, and they felt like they were owning their own growth process. From there, we realized that being able to qualify for a homeownership loan meant either starting a side hustle or upscaling their side hustle. A lot of folks have big dreams besides their day-to-day, eight-to-five job. We hadn't intended to work in business lending, and we quickly found we needed to amend that thought process. We've started to roll out a small business program to encourage these early entrepreneurs, and then also understanding our tribal enterprise is growing and there are some larger businesses that need to grow as well. We would like to meet the full spectrum of need there.
NCN: How would you summarize for someone the impact that the Montana Native Growth Fund has made and is making on the community as a whole?
Plummer: Well, if you can imagine yourself in a dark tunnel when you can't see anything and one person shines a light at the end, and now you can see a little, and then another light comes on and another light comes on. Eventually, the whole place is light, and you feel like you can get where you need to go and we can see each other and we can see a path forward. That's what I feel like is happening right now. Some of our clients are improving their credit scores 100 points in a year. They're beginning to feel like they can do things they never thought were possible. And that spirit is contagious in the community. Almost all of our incoming clients are by word of mouth. Folks are saying, "You know, hey, they helped me with this and I feel so much better now. You should go talk to them." So we're seeing it spread, and it's exciting.
NCN: Can you share with us an inspiring success story of an individual client that you've worked with that epitomizes the impact that you're making?
Plummer: I will choose one. Her name is Elisha. She was homeless. Upon graduation, she thought she could make it in the city, wanted to get out and found that was very difficult. So she came back home but was sort of couch surfing, took a job at the tribal enterprise and worked that way for a few months before she came to us. She just needed to be stabilized, so we helped her with housing counseling. Our staff is working towards becoming certified housing counselors. And she was able to find an apartment. We connected her with the Emergency Rental Assistance Program with the housing authority and then also provided her a workforce support loan to help her get stabilized with furniture and a bed and those kinds of basic things that she would need, and then she went through the same visioning process where she listed out where she wanted to be five years, 10 years from now. Most of the time our clients start using a spending tracker, they track where their money is going for about a 30-day period and then have a follow-up with us. Her growth has been exponential in those follow-up appointments. And so now she is thinking, "Maybe I could own a home here for a while. It might not be my forever, but I can do more than I thought I could ever do." She came back home to the reservation and found the hope and success she needed because a Native CDFI was there to encourage her and pull resources together to help her grow and make an impact in our community.
NCN: NCN recently published a report documenting the extraordinary difference Native CDFIs have made in helping Indian Country respond to and recover from the COVID-19 pandemic. Can you shed some light on where Montana Native Growth Fund fit in and the role it played in helping the community deal with the pandemic?
Plummer: We actually emerged in the midst of the pandemic. We became legal in the middle of 2020 and immediately found the demand for homeownership was so big because our families were overcrowded and in a housing crisis. They could not isolate, they couldn't social distance. A lot of folks began thinking, "I got to get out of here, I got to get my own home." So we had an immediate flow of interest there. And then the opportunity to provide even just smaller dollar consumer products. A huge portion of what we provided was COVID relief-related, and had we not been able to provide that service, I imagine our median credit scores would be going down. Folks would be in even a greater financial crisis than they already were experiencing.
NCN: What do you envision as the growth plan for your organization?
Plummer: For a long time, we have been partnering with our tribe to pass the Hearth Act to streamline residential leasing and work on shoring up internal processes there. We also have an MOA with our tribal enterprise and our housing authority on larger-scale residential development. We are the financing piece of that and also the counseling piece. They're doing the actual home building. We're not stepping into that space, but we bring that unique perspective so that things are seen all the way through to the end game. That truly means establishing that home ownership is economic development. It's not just a conversation of housing and creating housing units, it's getting these folks in homes that they own, where they feel they can give back to their community and stimulate significant increased demand for goods and services. That, in turn, stimulates businesses and the building of the economy.
It's the reason I picked Elisha as one of our favorite success stories because we truly believe tribal members should not have to move away to be successful or feel like they've really experienced life. We should be able to grow up and have a career and grow our families right here at home. I feel so passionately about that. We did a housing needs assessment, and we asked the question, "Does Fort Belknap feel like home?" We had a significant number of tribal members that took that survey. Seventy-five percent of folks living on reservation said, "Yes it feels like home," and the same percentage of folks living off reservation said the same. That shows an extreme connectedness to community. I hate to say if we build it, they will come. But there's definitely a market out there that's bigger than those on the tribal housing waiting list right now. These are folks who are paying a mortgage, working a job off reservation. There are highly trained professionals who would come home if we had the ability to do it. Talk about stimulating economy! Montana Native Growth Fund sees itself as a conduit for growth within our community and a key part of reviving a robust tribal economy.
NCN: Taking a step back and looking at the whole of Indian Country, what do Native CDFIs need to realize their full potential and maximize their impact?
Plummer: Number one is funding so we can get the products that we offer within our communities out there. We're the ones who are doing that deep work in those communities and understanding how to design products that really do work, doing smart, relationship-based risk mitigation. The more we have to get out there to grow the communities, the more impact will begin to see. In addition, though, I think increased collaboration between Native CDFIs. Not feeling like we're siloed within our individual communities but working together. I think we're always stronger together, and that's a very Indigenous concept of reaching out and lifting each other up. Finally, we need increased understanding within the nation at large and especially within our federal entities about who Native CDFIs are, the impact that we have in our communities and why it is absolutely crucial they increase their outreach to us and recognize Native CDFI's as the ideal partners to facilitate some of the programs that are intended to get deep into the communities that we serve.
To learn more the Montana Native Growth Fund, please click here.