The Native CDFI Network (NCN) developed the "Native CDFIs: Difference Makers for Indian Country" interview series to cast a much-needed spotlight on the many positive benefits that Native community development financial institutions (CDFIs) create for tribal communities and the leaders who help make Native CDFIs the transformational success stories they are.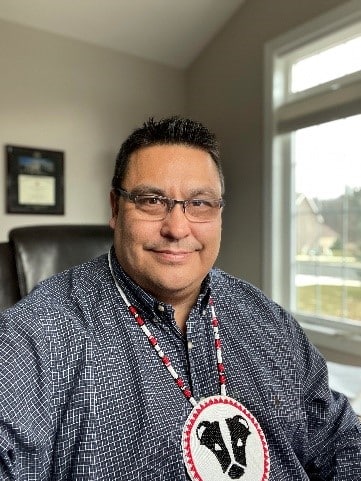 In this latest edition of "Difference Makers," NCN sits down with Jeff Johnson, who serves as Interim CEO and Board Chairman of the Wisconsin Native Loan Fund (WINLF), a Native CDFI located in Lac du Flambeau, Wisconsin that serves Native people statewide. WINLF is a revolving loan fund that supports the renovations of distressed homes for people in need, provides down-payment assistance and debt consolidation loans for its clients, and offers small business loans to area Native entrepreneurs.
An enrolled member of the Forest County Potawatomi tribe, Johnson also is the President/Principal Engineer of J.W. Johnson & Associates, which provides professional civil engineering and construction management services.
In this wide-ranging interview with NCN, Jeff shares how he brought his extensive experience as a small business owner into his leadership role, and how WINLF is growing to address the homeownership, small business, and related needs and goals of the tribal communities it serves.
NCN: So let's start with you: Why do you do what you do? How did you end up leading the Wisconsin Native Loan Fund?
Johnson: First off, thank you for the opportunity to share. My interest in leading the organization was a little bit by accident, to be honest with you. I was asked to join WINLF's Board of Directors in 2013. I'm a civil engineer and construction project manager by trade with 26 years of experience. I own my own small business, soI was familiar with the capital needs and the management of a small business. I have stayed on the board because I like the work that we do and I have a soft spot for economic development and for tribal communities. I feel good about being able to serve those communities and utilize my skill set at the same time. So when Fern Orie, the founding CEO of WINLF, announced she was going to leave, as one of the most tenured Board members, I offered to step into the CEO role, at least on a temporary basis. And then that just snowballed into me taking on the role as Interim CEO. I still have the passion for helping tribal communities and I love that kind of economic development problem set. It's different from engineering. It's different from construction project management. I made a decision to switch careers, and that felt good. It felt like I was reinventing myself. Several months later, it feels like I am on the right path.
NCN: As you know, there are more than 70 federally certified Native CDFIs across the country and many more "emerging" CDFIs following in their footsteps. Why did Native communities feel it necessary to create CDFIs, and what fundamental role do they play?
Johnson: I think it's pretty simple – it's access to capital for individuals to provide them with financing and help them build their credit. And it's doing so without predatory lending practices. That's from the individual's standpoint. Overall, CDFIs play a role in the economic development landscape for tribal communities and to me, it's more organic economic development because it helps small business owners, it helps homeowners, it helps build all of these organically grown ways of developing and increasing the understanding of finances in all of the communities that we serve.
NCN: You mentioned the role Native CDFIs play in helping to organically develop tribal economies. Shouldn't Native CDFIs be viewed as co-equal partners with tribal governments and other entities within a tribal community for making economic development happen and grow over time?
Johnson: I couldn't agree more. Economic development starts with relationships and tribal relationships with partners is crucial to disseminate information and gain access to funding. To help us do that, Wisconsin Native Loan Fund has a very unique model in that our board has one member from every tribe that we serve. That's the internal accountability – that we hold ourselves to that standard. If we want to serve each market well, then we need to have a voice in each community.
In addition to that, Wisconsin Native Loan Fund is part of the Wisconsin Indigenous Economic Development Corporation (WIEDC), which is made up of the four Native CDFIs in the state of Wisconsin: WINLF, NiiJii Capital Partners, First Nations Community Financial, and First American Capital Corporation. By banding together, the intent is scalability and to go after larger projects that will build larger businesses, serve larger loans, and then spread that liability across all four of our organizations instead of just one. We're trying to grow WIEDC and be smart about it while mitigating our risk as much as possible.
NCN: What do policymakers and the general public need to understand about Native CDFIs and the difference they make?
Johnson: When I have a three-minute elevator pitch to give to outsiders, I emphasize the fact that CDFIs are eligible to be stakeholders in the value chain that is real estate development, that is economic development in tribal communities. We're building organically from the ground up business owners and we're trying to encourage that entrepreneurial spirit. By encouraging more entrepreneurship, you will be able to have more lending partners later on, as well as more lending clients. The same idea with homeownership. Homeowners will need to have a vehicle so we could offer them a consumer loan for a vehicle or a home improvement loan. CDFIs have a stakeholder seat at the table in that value chain. I think it's about scalability, too.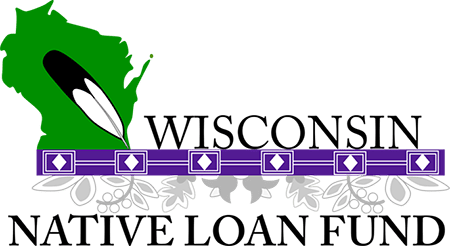 NCN: Tell me about your Native CDFI, Wisconsin Native Loan Fund. What is its mission, and how does it work to foster prosperity in the communities it serves?
Johnson: Our mission is to simply increase the financial self-sufficiency of Native communities in Wisconsin. We do that through a couple of different ways: education and technical assistance, and that access to affordable capital. We're not a predatory lender. We're not going to have exorbitant interest rates. Also, the message that needs to be told is that we're not a handout. It's not a grant. It's actually a loan. WINLF is providing a hand-up, not a hand-out in our approach. You walk in our door, if you have a 400 or 500 credit score, we're going to be able to get you into a loan, but there may be a caveat that goes along with that. You might have to go to financial literacy classes on home buyer education, credit building, or estate planning or even the small business classes that we provide. That TA [technical assistance] that we're offering goes hand in hand with the dollars that we provide. We have a very strategic approach – we provide access to affordable capital and we're providing financial education and asset-building services. We're increasing our clients' self-sufficiency and improving the economic and social conditions of the communities that we serve.
NCN: A recent news article about WINLF mentioned that the delinquency rates on its loans are lower than most banks and lending institutions. How would you explain WINLF outperforming other lenders in this regard?
"It's knowing who we're selling to and then making sure our attention and technical assistance is appropriately directed toward them. That benefits them to the point where they're inspired, and they want to pay us back."
Johnson: It boils down to relationships. It's about getting to know our clients and their experience while improving the customer experience. It's knowing who we're selling to and then making sure our attention and technical assistance is appropriately directed toward them. That benefits them to the point where they're inspired, and they want to pay us back. That's why it boils down to relationships. We try to help absolutely every single person that walks in the door. We try in some fashion to give them some financial literacy help. In essence, a relationship-based arrangement is what it is.
NCN: WINLF has a heavy focus on homeownership and your CDFI recently achieved formal HUD [U.S. Department of Housing and Urban Development] certification as a housing counseling agency for its work in homeownership with pre-purchase and post-purchase training, foreclosure prevention, and assisting families to qualify for mortgages and refinances. Can you talk about why WINLF went that route, what it's empowered you to do, and how it's benefiting the community and the CDFI itself?
Johnson: Forest County Potawatomi, for example, hasn't been a HUD lender or hasn't had HUD dollars in the door for the last 10 years. This is an opportunity gap that exists among the various tribal governments and tribal communities that we serve. WINLF stays abreast of the housing rules. We're trying to ultimately get everyone into home ownership. Being a HUD counselor is a priority for us. We have two people that are certified to be counselors, and we are looking at getting another individual certified as well. HUD sponsors these individuals to provide mortgage counseling to avoid default as well as provide options for a pending default. It serves our mission, it serves our purpose very well.
NCN: Your CDFI supports tribal citizens from all walks of life in various ways. Can you share with us an inspiring success story of an individual client you work or have worked with?
Johnson: Amy and Cale Hacker live in Oneida, Wisconsin, and they own a company called White Buffalo Trucking (WBT). About a year and a half ago, they borrowed a sizable business loan to build a shop for their trucking business. They own three or four dump trucks and they've had some success doing state DOT [Department of Transportation] work and they wanted to expand. They didn't have quite the squeaky-clean credit or history that a bank would need to give them a rubber stamp approval. If they were a rubber stamp, then they wouldn't have needed to come to us. But they did. I've known Amy and Cale for probably 10 years. WINLF provided WBT a small business loan to build a new truck shop and they put a lot of sweat equity into building their new structure. The shop is almost completed and honestly, their business has blown up. Their business has really improved because now they have their own shop where they can service their dump trucks and they're able to perform all of the maintenance work on their trucks themselves. Before, they were working out of their basement or out of their garage, which is kind of limited for a commercial operation. I've just been totally blown away with how well and how far they've taken those dollars and made them stretch.
NCN: The Native CDFI Network published a report last year documenting the extraordinary difference that Native CDFIs have made in helping Indian Country respond to – and recover from – COVID-19 pandemic. How has your CDFI supported the communities it serves through the pandemic?
Johnson: All the while during COVID, WINLF was open for business. We stayed engaged and we were in contact with our clients. We relaxed some repayment requirements or deferred them during COVID, too. But we stayed engaged. We stayed in contact with all of our clients and had weekly conversations with them so that we could anticipate any defaults. We also offered small loans for alleviating the burden during COVID. And we pushed out the repayment time so they could get back to work and pay that obligation off later. So we tried to work with the community.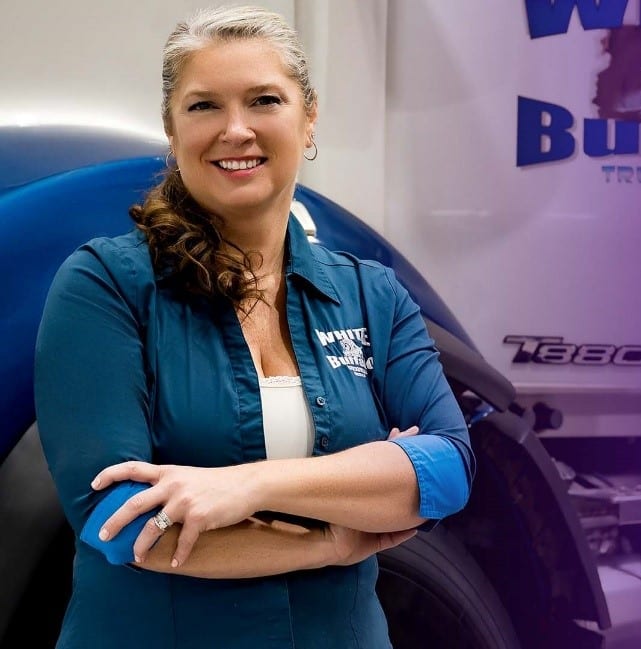 NCN: From your perspective, what do Native CDFIs like yours need to realize their full potential? What support do they need to achieve their missions and maximize their impact?
Johnson: Native CDFIs need to work to become larger in order to scale up. You need to have that to create economic development on a larger scale for Native communities. We know the history of how the process works, even with real estate development work. This is an area where CDFIs can move further down the value chain. If there's an infrastructure development or a business that wants to expand or even come on to trust land, it would be helpful to have CDFIs at the table for our expertise because we know how to fill it up with tenants after the development has been created. I think that it's important that we make CDFIs integral in the economic development value chain.
One last thing I think is important: WINLF's self-sufficiency ratio has been above 40 percent for the last five years. It hasn't dipped below 40 percent, which is the minimum prudent standard for the U.S. Treasury. The point is that we're working towards complete self-sufficiency, and that we can get enough earned income in the door annually to sustain us so we won't be so dependent on grant monies. The goal is to be self-sufficient and no longer have to rely on the federal government.
To learn more about the Wisconsin Native Loan Fund, please click here.