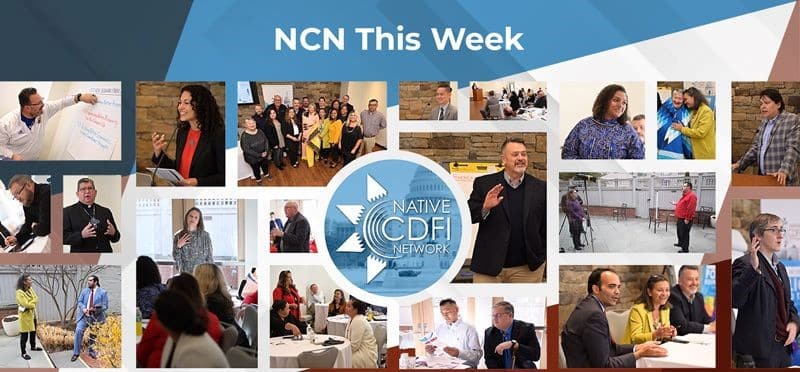 U.S. Senate Announces Creation of Community Development Finance Caucus
Today, U.S. Senators Mark R. Warner (D-VA) and Mike Crapo (R-ID) announced the creation of the Senate Community Development Finance Caucus (CDFC), a bipartisan caucus dedicated to supporting the missions of Community Development Financial Institutions (CDFIs) and Minority Depository Institutions (MDIs) to scale their activities and fuel more lending in low- and moderate-income (LMI) communities.
The 14-member caucus is bipartisan and evenly divided between Democrats and Republicans including Sens. Amy Klobuchar (D-MN), Mike Braun (R-IN), Jon Ossoff (D-GA), Steve Daines (R-MT), Jack Reed (D-RI), Cindy Hyde-Smith (R-MS), Tina Smith (D-MN), Cynthia Lummis (R-WY), Chris Van Hollen (D-MD), Jerry Moran (R-KS), Rev. Raphael Warnock (D-GA), and Mike Rounds (R-SD).
CDFIs play a critical role in providing responsible and affordable credit to underserved communities. During the pandemic, CDFIs demonstrated their ability to deliver billions of dollars to underserved businesses through the Paycheck Protection Program (PPP), totaling approximately $34 billion.
On a bipartisan basis, Sen. Warner worked with Sen. Crapo, former Treasury Secretary Steven Mnuchin, and other colleagues to introduce the Jobs and Neighborhood Investment Act, which passed as part of the December 2020 COVID relief package. The bill made a historic $12 billion investment in CDFIs and MDIs, which included $3 billion for grant funding and $9 billion for tier-one capital investments in CDFIs and MDIs, which could be leveraged 10 to 1.
"CDFIs and MDIs play an essential role in providing access to capital in underserved communities. While Congress took significant steps to support community-based lenders over the last two years on a bipartisan basis, CDFIs continue to need more long-term patient capital, operating capital, and resources to modernize their systems and compete in an era of rapid financial innovation. I am happy to announce the creation of this caucus with Sen. Crapo to improve communication between industry and policymakers and continue working in a bipartisan fashion towards robust investments in CDFIs and MDIs," said Sen. Warner.
"I have consistently heard positive news and success stories about CDFIs in Idaho and across the country, and their responsiveness to the small business community, particularly during these last few challenging years of the pandemic," said Sen. Crapo. "Sen. Warner and I are proud to launch this caucus to educate members and staff about the important role CDFIs play in their communities, and to create a forum to share ideas and policy proposals that foster strong economic growth in local communities.
A summary deck describing the caucus can be found here. More information on the caucus can be found on its webpage here.
The Community Development Finance Caucus has the support of a number of organizations and financial institutions, including Native CDFI Network and individual Native CDFIs across the country.
"On behalf of the Native CDFI Network (NCN), NCN applauds the bipartisan effort of Sens. Crapo and Warner to establish a Community Development Finance Caucus within the United States Senate.  Community Development Finance Institutions (CDFIs) have proven to be an irreplaceable mechanism for channeling critically needed capital into low- and moderate-income communities. This is especially true in Indian Country, where Native communities have long experienced substantially higher rates of poverty and unemployment than mainstream America. They also face a unique set of challenges to economic growth, such as: poor/lacking physical, legal, and telecommunications infrastructure; limited access to affordable financial products and services for consumers, aspiring homeowners, and would-be entrepreneurs; and limited workforce development strategies to support Native people's full participation in their local economies. NCN looks forward to the opportunity to have a Caucus that supports the work of CDFI's," said Pete Upton, Interim Executive Director of the Native CDFI Network.
"I would like to applaud the hard work from Sens. Crapo and Warner toward the development of the Community Development Finance Caucus. We are excited at the opportunity to have a caucus dedicated to the work and efforts of the many CDFI practitioners working on the ground every day," said Ted Piccolo, Executive Director of the Northwest Native Development Fund.
Comments on the Community Reinvestment Act NPR Due This Friday
In early May, the three agencies tasked with regulating banking institutions' compliance with the Community Reinvestment Act (CRA) jointly released their much-anticipated Interagency CRA Notice of Proposed Rulemaking (NPR) designed to strengthen and modernized the regulations governing the Act. Importantly, the NPR features a section specifically focused on Indian Country titled "Native Land Areas" (see pages 96-103, as well as two sections focused on CDFIs.
COMMENT PERIOD ENDS THIS FRIDAY, AUGUST 5, 2022: Native CDFIs, tribal governments, and other interested stakeholders have until this Friday, August 5 to submit formal comments on the NPR. To review the NPR and submit comments, please click here.
NCN "Difference Makers" Interview Series:
Lakota Vogel and Sean Winters
Last week, the Native CDFI Network released its latest edition of "Native CDFIs: Difference Makers for Indian Country," an interview with Lakota Vogel, who serves as Executive Director of Four Bands Community Fund, Inc., a federally certified Native CDFI based on the Cheyenne River Sioux Reservation in South Dakota whose mission is to create economic opportunity by helping Native people build strong and sustainable small businesses and increase their financial capability to create assets and wealth. To read the interview, please click here.
Coming this Thursday: "Difference Makers" sits down with Sean Winters, who serves as Executive Director of Chi Ishobak, Inc. Meaning "Big Cabbage" in the Pokagon Band of Potawatomi's language, Chi Ishobak is a certified Native CDFI serving the Pokagon Potawatomi community and other Native people in Michigan and Indiana that was established to offer products and services to build capacity for tribal citizens in the areas of professional and personal finance.
To read the other interviews in NCN's "Difference Makers" series, please click here.
Invitation to Participate in the CDFI Fund's New Markets Tax Credit Program Native Initiative Technical Workshops
The Community Development Financial Institutions Fund (CDFI Fund) recently launched the New Markets Tax Credit (NMTC) Native Initiative to increase NMTC investment in Federal Indian Reservations, Off-Reservation Trust Lands, Hawaiian Home Lands, and Alaska Native Village Statistical Areas, collectively referred to as NMTC Native Areas. We are writing to invite you to participate in the upcoming Technical Workshops.
The CDFI Fund announced the selection of a contractor, Big Water Consulting, to support this effort. In collaboration with the CDFI Fund, Big Water Consulting will host two Technical Workshops on the NMTC Program that are free of charge. These Technical Workshops will provide an overview of the NMTC Program and in-depth technical information on ways that your organization can participate in the NMTC Program.
Technical Workshop 1: Introduction to the NMTC Program
The first workshop will be held at the Embassy Suites in Denver, CO (1420 Stout St, Denver, CO 80202; (303) 592-1000; Embassy Suites Denver Downtown Convention Center Hotel (hilton.com)) on September 21 and 22, 2022. This workshop will introduce participants to the NMTC Program and assist them in determining if the NMTC Program can help them achieve their community and economic development goals. Among other topics, the workshop will detail the types of projects that are eligible for NMTC financing, how NMTC financing is structured, the roles of the various participants in an NMTC transaction, and ways the NMTC program can be used to invest in NMTC Native Areas.
This workshop is designed primarily for organizations with a limited knowledge of the NMTC Program. Participants will have an opportunity to hear from national NMTC Program experts and also from certified Community Development Entities (CDEs) that have successfully used the NMTC Program to invest in NMTC Native Areas.
Technical Workshop 2: How to Access and Use NMTCs for Community and Economic Development
The second workshop will be held in in early 2023, with the exact date and location still to be determined. This workshop will be more advanced and technical in nature. It is designed for organizations that have already been certified as a CDE, those that are considering CDE certification, and organizations that might be interested in applying for an NMTC Allocation. This workshop will provide a more in-depth discussion of how NMTC transactions are structured and discuss strategies for addressing the challenges associated with using the NMTC Program to invest in NMTC Native Areas. It will also provide participants with an understanding of using NMTCs as gap financing to enhance a business or a projects economic viability, along with the other types of capital needed to finance larger businesses or projects. Participants will learn about the NMTC application process, including the development of an NMTC business plan, technical information necessary to be competitive, and the compliance-related responsibilities associated with receiving an NMTC Allocation.
How to Participate
Representatives of Native organizations, including Tribal Entities, Alaskan Native Villages, Native Hawaiian communities, Native CDFIs, and Native CDEs are all eligible to participate in the Technical Workshops. As previously mentioned, the workshops will be free of charge and organizations are welcome to attend one or both. Please note that the workshops will also be streamed virtually. We are able to offer financial assistance, if needed, to help cover certain approved travel expenses. When you complete the Technical Workshop Intake Form, you will have an opportunity to indicate which workshop you are interested in attending and if your in-person attendance depends on the availability of financial assistance. We have a limited amount of funding to cover participant travel costs and therefore, will only consider providing financial assistance to cover approved travel expenses for one person per organization. If you are interested in attending one or both workshops, please click the link below and complete the Technical Workshop Intake Form. The information requested is critically important for us to determine demand and tailor the workshops to meet the needs of participants:
Intake Form – NMTC Workshop 1 (with skip logic) (ourcommunitydata.com)
Please share this invitation with individuals in your network who may be interested in participating in the Technical Workshops. Once registration is completed, Big Water will provide a weblink to participants who would like to reserve a room in the Embassy Suites hotel room block. If you have any questions, you are welcome to contact Holly Bolstad, Research Coordinator at Big Water Consulting, at (206) 466- 2065 or [email protected].