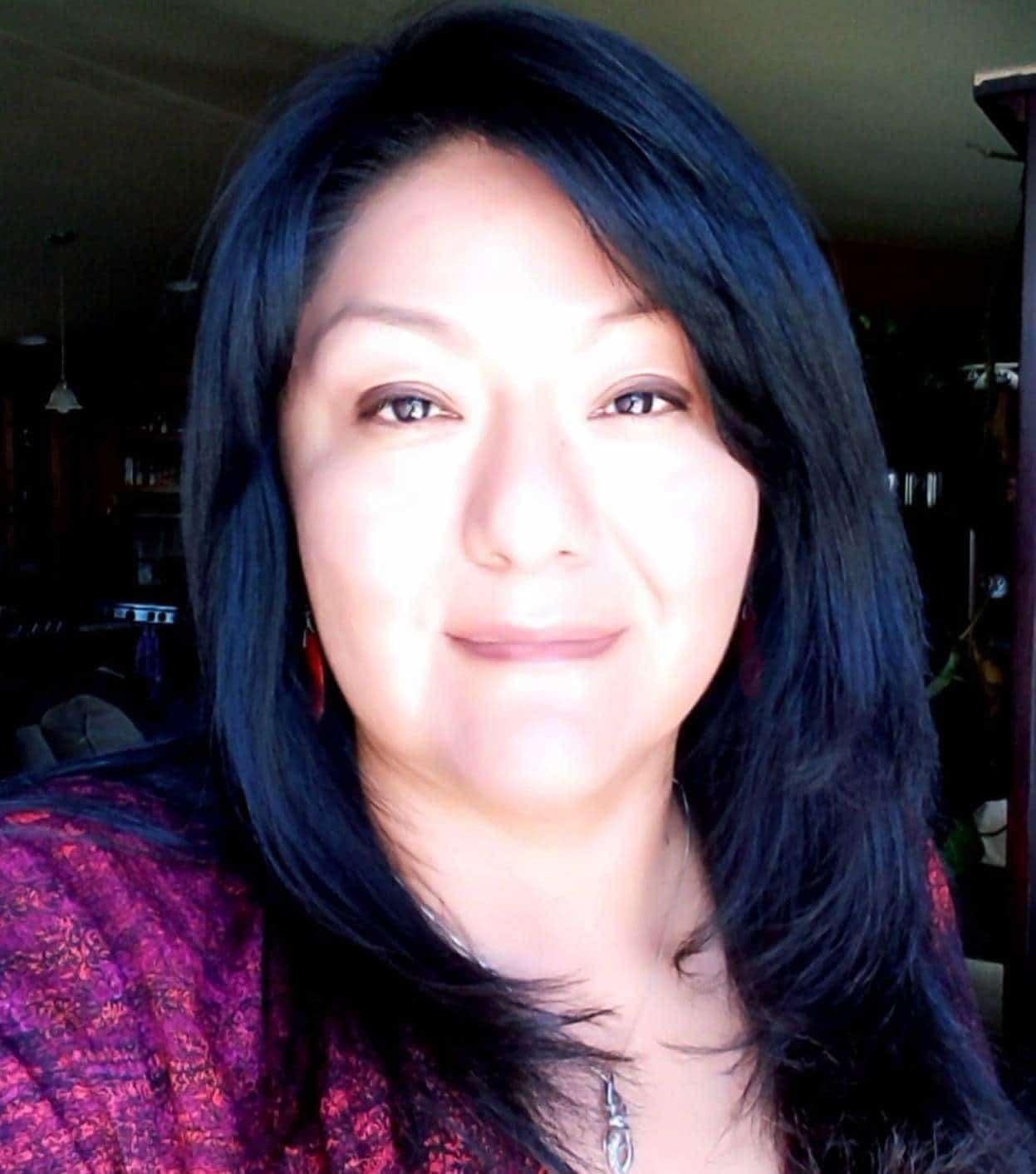 In this latest edition of "Difference Makers," NCN sits down with Alissa Charley, who serves as Executive Director of the Hopi Credit Association (HCA), a federally certified Native CDFI that serves enrolled members of the Hopi Tribe in northeastern Arizona. Established in 1952 by a group of Hopi ranchers as a financial resource, HCA's mission is "to enhance the quality of life by providing lending, financial education, and training opportunities for our Hopi Senom to become informed consumers."
Alissa is Hopi of the Butterfly/Badger clan from the Village of Sichomovi on the Hopi Reservation in northeastern Arizona. She has been with HCA for 22 years, and is also active in other community organizations, currently serving on the Keams Canyon Elementary School Board and the Hopi Tewa Women's Coalition to End Abuse.
In this engaging conversation with NCN, Alissa shares HCA's seven-decade track record supporting Hopi tribal members, and how its suite of small business development services is helping to make the Hopi tribal economy more resilient and sustainable.
NCN: Greetings Alissa, it's good to have you with us today. Welcome.
Charley: Thank you. It's good to be here.
NCN: Why do you do what you do? How did leading the Hopi Credit Association become your life's calling?
Charley:  I have a long history with the Hopi Credit Association that started as an administrative assistant back in the late 1990s. Over the course of 18 years, I have served as the Loan Officer/Financial Educator and was recently promoted to Executive Director. After decades of working with the Hopi Credit Association and seeing the impact our organization has on the community, I knew this was the place I needed to be. From helping clients improve their financial wellbeing to helping a first-time homeowner reach their dream is what keeps me here.
NCN: As you know, there are more than 70 federally certified Native CDFIs across the country and many more "emerging" CDFIs following in their footsteps. Why did Native communities feel it necessary to create CDFIs, and what fundamental role do they play? 
Charley: I think Native CDFIs help to fill a gap that traditional lenders can't fill. Especially for our reservation, there is a gap when it comes to access to capital. It's a struggle for us. The nearest mainstream banks are an hour to two hour's drive away. We are located in a rural part of the state that for some makes transportation an issue. Our Native CDFI helps to fill that gap for Hopi Tribal members as well as other issues that cannot be addressed living on a reservation. For example, our reservation is on trust land, which makes it difficult to access capital to build a home here. We are the only lender on Hopi that gives capital for home construction and improvement on the homes that are located on our reservation. Native CDFIs also provide development services such as financial education and business support to help build that capacity for our tribal members to become financially capable.
"…With mainstream banks…our clients are just a credit score, a number that either meets the requirements or not. If clients don't meet the requirements, it stops there. There is no support to help improve that number…Our work is essential because we know the people we serve. We know the impact that it can make in our community."
NCN: As you mentioned, the Hopi Reservation is quite remote and lacks local access to mainstream banks. Is part of the reason you engage in financial education of Hopi tribal members to help them understand the dangers of engaging with predatory lenders located around the reservation in border towns?
Charley: Yes. Gallup, New Mexico is about two hours away from us, and it has several predatory lenders. There's one in every shopping center. The same with Winslow and Holbrook, Arizona, which are close to us. They have two or three each. They are, unfortunately, easily accessible, and tribal members get approved easily. It's something we must battle against.
NCN: What do policymakers, philanthropy, banking institutions, and the general public who aren't familiar with Native CDFIs need to understand about them and the difference they make?
Charley: They need to understand that Native CDFIs have the capabilities to provide the same opportunities to underserved Native communities in the areas of access to capital and financial services that otherwise get overlooked. That gets lost with mainstream banks, where our clients are just a credit score, a number that either meets the requirements or not. If clients don't meet the requirements, it stops there. There is no support to help improve that number. Native CDFIs are unique in that most know their clients personally, not just their credit score. Native CDFIs are at the grand openings of local businesses and helping clients one-on-one with their personal finances. Our work is essential because we know the people we serve. We know the impact that it can make in our community.
NCN: Tell us more about HCA. According to your website, HCA "advances its mission by providing a range of financial products and development services to Hopi tribal members residing on the Hopi Reservation."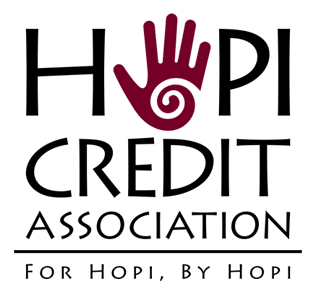 Charley: We provide consumer, business, and home loans. Consumer loans can be used for personal expenses, bill consolidation, credit building, and farming and ranching needs. Our home loans can be used for new construction and home improvement for homes located on the reservation as well as manufactured housing. In addition, we provide financial education and small business support. With financial education, we can provide one on one consultation as well as group presentations. With the pandemic, we had to move to virtual classes, and we hope to hold in-person classes again soon. 

Financial education is provided to all ages from youth to elderly. To reach our youth, during the summer Hopi Credit Association holds a Youth Financial Literacy Camp for youth ages 14-18. The camp is four days and covers a variety of topics, such as learning about what a local economy is and how we can support it, developing a spending plan, banking, and credit. At the end of the camp, the participants each receive a $50 incentive to help start their own savings account.
NCN: HCA recently partnered with an organization called Hopi Relief to create and regularly update the Hopi Business Directory, and the two organizations also co-host the annual Hopi Business Directory Fair. Please share more about these initiatives. Why is fostering a "Buy Local" attitude among Hopi tribal members so critical?
Charley: On the Hopi Reservation, a lot of income is brought in by tourism. We have a number of self-employed artists and businesses on the reservation that cater to tourists. The pandemic impacted a lot of those businesses. Our reservation was basically closed. During this time, a grant opportunity became available to help communities build community resilience and sustainability through community projects. When this opportunity became available, I knew exactly who I wanted to partner with on this project, the Executive Director of Hopi Relief, Wendi Lewis. She has always been a huge supporter of small businesses on Hopi. I reached out to her and we discussed how we could support our local businesses. We came up with what we call the Support Hopi Small Business Project. The project provides training and marketing for local small businesses.
Part of the project was the creation of a small business directory for use on Hopi. Our local telephone book does not have a business section, so this was needed. Since the directory was first published in 2021, we have received numerous requests for off-reservation use. Updates to the directory will be done every two years. The intent was to support our local economy by keeping the dollars on Hopi.
We also host the Small Business Directory Fair every year that is for the participants of the directory. It is free of charge. Directory participants have the opportunity to set up a booth to sell their products or advertise their services. Last year, we had a tire repair business set up a table to share the repair services it provides and the fees it charges.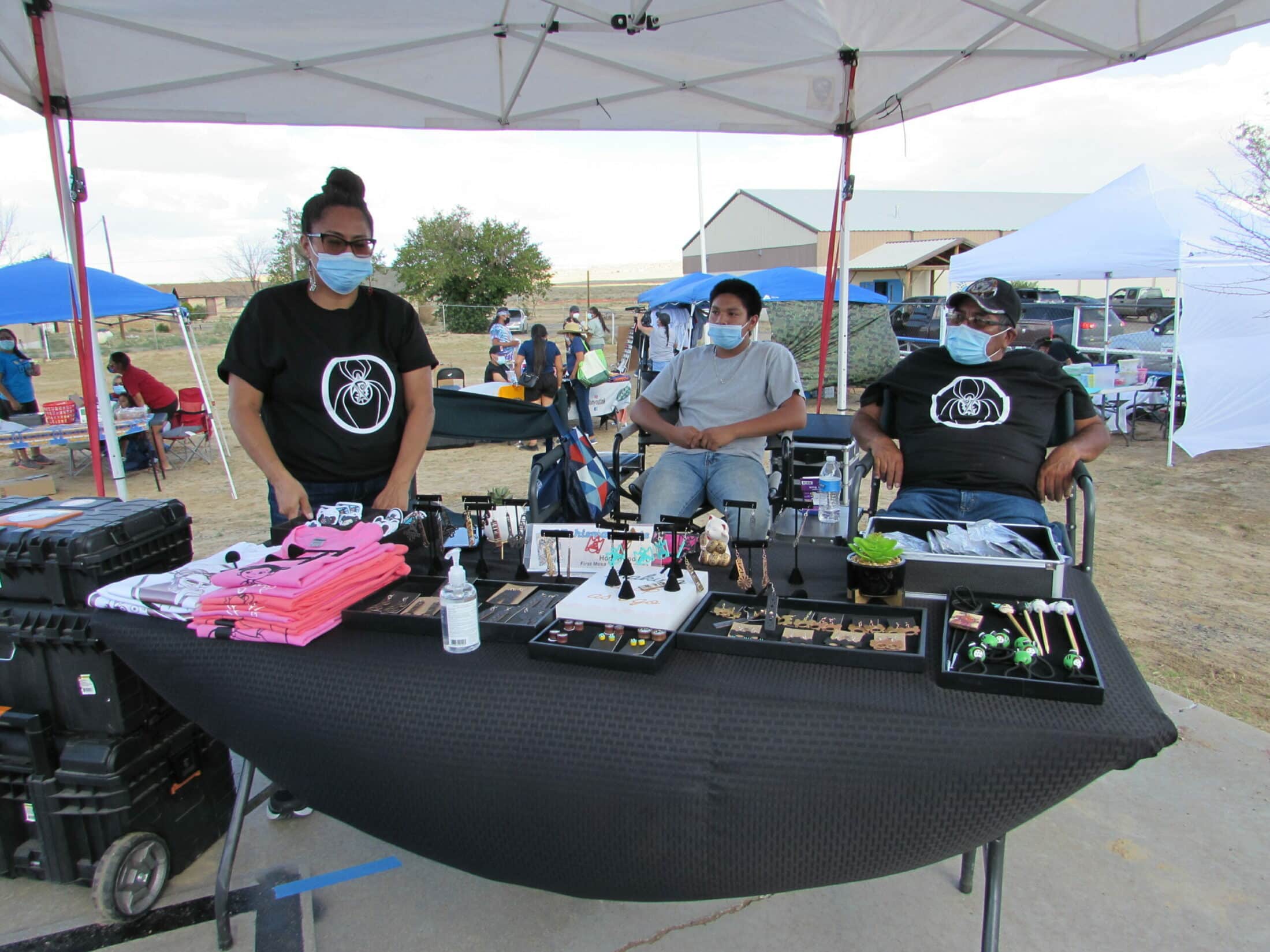 Hopi small business owners sell their wares and advertise their services at the Hopi Business Directory Fair, co-hosted by HCA. (Courtesy: Hopi Credit Association)
An annual small business training is also provided the last week each June. We provide training on topics such as self-employment tax filing, how to move your business online, website creation, retirement options for the self-employed, basic bookkeeping, and a variety of other topics.
The project also has created a network of small business owners. We have contact information for each of the businesses in the directory. We frequently keep in touch by sending out opportunities we run across that may be beneficial to them, and we also survey them about the needs they have for their businesses that we could possibly address through our project. We have a variety of businesses on Hopi that are part of our project: artists, wood haulers, caterers, consultants, seamstresses, construction, auto repair, etc. One of the challenges was getting some of them to understand that no matter how small they are, we consider them formal, local businesses based on the products or services they provide to our community.
NCN: HCA is a "membership organization," which is a somewhat unique attribute compared to other Native CDFIs. Can you explain what that entails and how it benefits the clients you serve?
Charley: The membership component was originally created by the ranchers who formed the organization in 1952 to provide financial support. The intent was to take those membership shares and invest them to have money to lend out. It still serves that purpose today. Membership today helps to build our relationship with our clients. Hopi Credit Association hosts an annual membership meeting where we gather to have a nice dinner and provide information on projects, our financials, and other organizational developments. Our board of directors is elected from our membership at the annual meeting, so attendance is encouraged. For our clients, it helps to know they have a voice with us. We take feedback from the annual membership meetings to improve our services.
NCN: HCA has helped a great number of people. Is there an individual client success story that really sticks out to you, that really inspires you?
Charley: We have a local business owner who has her own coffee shop. Our tribe shut down most businesses when COVID-19 hit. She had limited supplies on stock and did not have the cash flow to restock when things were about to open back up. To respond to the pandemic, we had created a small business emergency loan for that purpose as well as helping with expenses that most business owners did not have the cash flow for during the pandemic. We knew the situation those businesses were in, so we didn't rely on our traditional valuation of the last year's income and expense records because we knew it wasn't there. We had to rely on our knowledge of our community and how their businesses performed before the pandemic. We went ahead and took a bit of a risk, not knowing if businesses would bounce back to their levels in the past. She was the first applicant for that small business emergency loan, and as a result she was able to reopen her business for her customers, who were eagerly waiting for her to open her doors.
NCN: We are guessing mainstream banks wouldn't even have given her the time of day.
Charley: Yes, exactly. She had no income for almost two years.
NCN: From your perspective, what do Native CDFIs like yours need to realize their full potential? What support do they need to achieve their missions and maximize their impact?
Charley: There is always a need for lending capital. The other area of support that is needed is operational expenses. What we get back from lending in the form of interest and fees goes into operating expenses but is not always enough for Native CDFIs to become self-sustaining. As a fairly new executive director, I have spent a lot of time researching grant opportunities, and I have not seen enough dollars in that area. Support in this area would help Native CDFIs continue their work.
To learn more about the Hopi Credit Association, please click here.