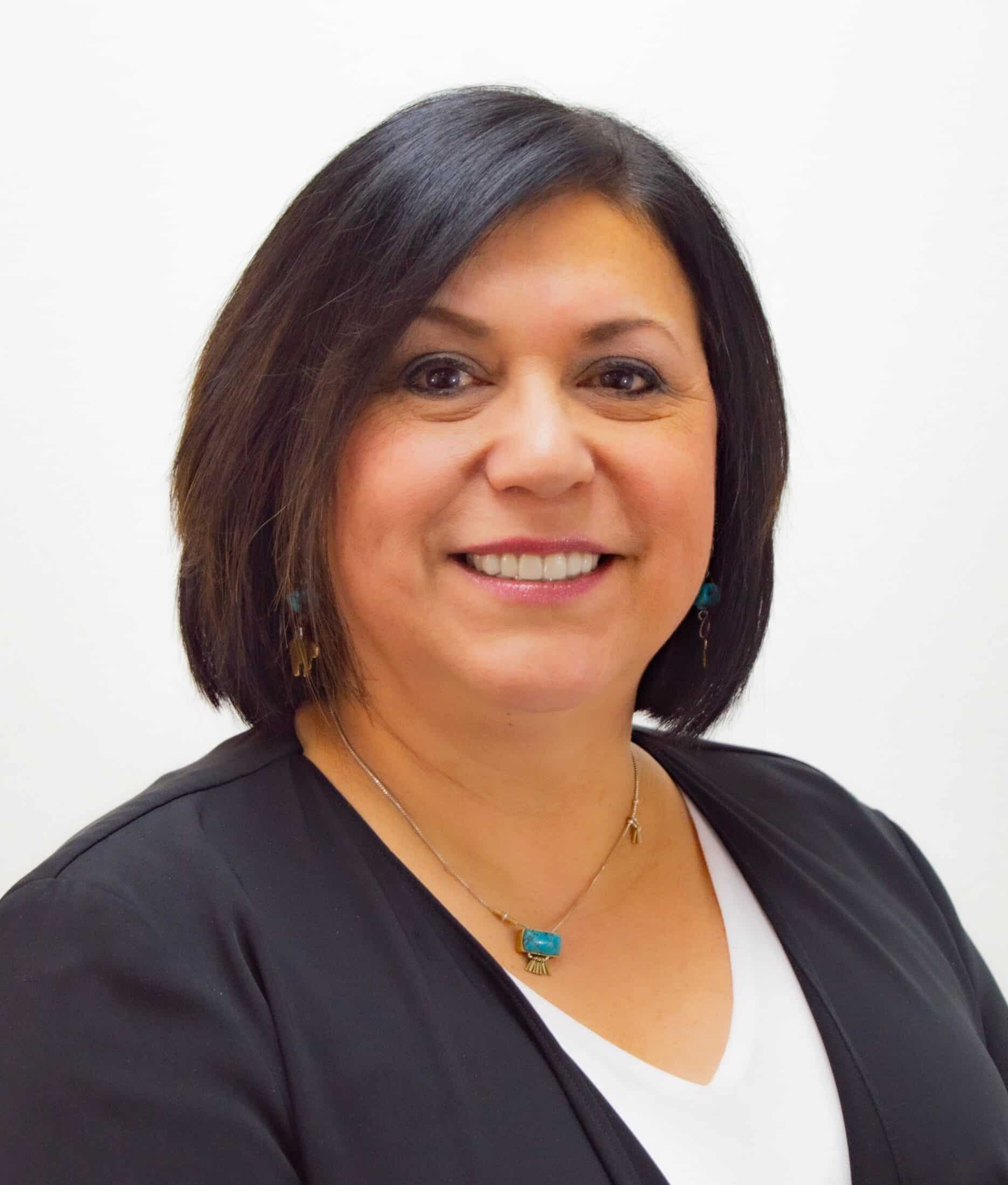 In this latest edition of "Difference Makers," NCN sits down with Charlene Virgilio, who serves as Executive Director of Four Directions Development Corporation (FDDC), a federally certified Native CDFI based in Orono, Maine. Established in 2001 by the Penobscot Indian Nation, FDDC was the first Native CDFI in northern New England and is the only Native CDFI in Maine.
A citizen of the Penobscot Nation, Charlene joined FDDC in January 2019 as its first Community Development Program Manager. In 2020, she was promoted to the Director of Operations, where she was responsible for managing FDDC's Programs and Operations, Building Organizational Capacity, Marketing, and Portfolio Growth, and became the organization's Executive Director in 2021. Prior to joining FDDC, Charlene worked 37 years with IBM (International Business Machines), where she held several management roles and led transformational projects. She also served on the Penobscot Tribal Council for eight years.
In this insightful conversation with NCN, Charlene shares FDDC's stellar record working with tribal nations across Maine to cultivate homeownership, and how a new cultural tourism initiative will foster private sector development in those communities.
NCN: Greetings Charlene, it's good to have you with us today. Welcome.
Virgilio: Thank you. I'm glad to be here.
NCN: So why do you do what you do? How and why did you come to lead Four Directions?
Virgilio: I worked in the private sector with a large corporation for a number of years. I was raised in Connecticut and my tribe was in Maine, but I would often see the economic struggles of not only of my tribe but of all of the Wabanaki people in Maine. All of the tribes in Maine are known collectively as the Wabanaki people. I thought, "Hmmm, maybe there's something I can do to help given my business background," so I came back home. Even when I wasn't here, I always knew this was home, so I was happy to come back to Maine and put my business skills to work for our tribes. I got onto tribal council and I worked on council for eight years and while I was on council, I retired from my long-term corporate position. Six months after I retired, I saw this Community Development Program Manager job at Four Directions, and the rest is history. I really like the opportunity to have an impact not only within the Penobscot Nation, which is my tribe, but across all of the tribes in Maine. I am very happy to be here and came out of retirement because I have a passion for this work and I feel it's important work to help us improve the economic conditions of our tribes.
NCN: As you know, there are about 70 federally certified Native CDFIs across the country and many more "emerging" CDFIs following in their footsteps. Why did Native communities feel it necessary to create CDFIs, and what fundamental role do they play?
Virgilio: When you look at Native communities, we've been underserved and underbanked for many, many years. Having this specific focus on Native communities is extremely important to ensure we do get access to capital and it gets deployed in Indian Country to address the disparities we have suffered over the decades. Having an organization that is managed by Native leaders is critically important because we understand the uniqueness of our tribes, the land management, fee lands, trust lands – all of those things that are unique to Indian Country. It helps us to get people into homes and deploy capital in a way that traditional financial institutions cannot or may not be able to do because of their own policies. It helps our people become homeowners where they may have not ever been able to realize that dream in any other way.
NCN: What do policymakers, philanthropy, banking institutions, and the general public who aren't familiar with Native CDFIs need to understand about them and the difference they make?
"Having an organization that is managed by Native leaders is critically important because we understand the uniqueness of our tribes, the land management, fee lands, trust lands – all of those things that are unique to Indian Country…It helps our people become homeowners where they may have not ever been able to realize that dream in any other way."
Virgilio: One of the things I focus on a lot is tribal sovereignty, and also that the mindset of our tribal leadership might be different than what you might see in other sectors when it comes to economic development from a cultural perspective. We did a survey and one of the questions we asked is, "What is your number one motivating factor for making investment and strategic decisions?" Resoundingly, sovereignty was number one. Everything the tribes focus on is about economic sovereignty, food sovereignty, water sovereignty. One of the other interesting things I teach people about our Native communities is it's not always about profit. It's really about being able to have revenue streams to support our own programs and services, but also to give back to the community. It's about sustenance and providing for the community. We work with one community who is doing a fishery, and one of the primary motivating factors is to make sure people do have fish for food and that they have access to food. They also have a farm. Same thing – that they have access to produce and fresh and healthy foods. Those are two unique things – it's about bringing it back to community for sustenance, and sovereignty is the overriding priority for our tribes.
NCN: So let's turn to Four Directions. Your mission is "to improve the social and economic conditions of the Native American tribes in Maine — the Maliseet, Mi'kmaq, Passamaquoddy, and Penobscot — through education and investment in affordable housing, tribal business ventures, and Native entrepreneurship." What does this work entail day to day?
Virgilio: We've coined a new word here – "eco-listic™." We look at things from a holistic view, and anything we can do to help build an ecosystem within the tribes is what we're looking for. We try to maximize the impact and outcomes in anything we look to do. We have four programs that are central to our mission: financial capability, small business development, community development, and, of course, residential lending. Financial capability is about building the financial strength of individuals so they can become credit worthy, whether it's for a home or to start a small business. And we know if we provide technical assistance to help small business entrepreneurs create, own, and operate their own businesses, that creates jobs. And if there's jobs, there's a potential for income that then also produces the opportunity for more homeownership.
From a community development standpoint, it's the same thing: Are we building affordable homes? Are there administrative facilities, community facilities, or other economic ventures that are creating economic opportunities again, for jobs and potential income? As an example, one of the projects we're working on currently is to develop some homes for one of our communities. In that community today, you cannot buy a home, there's only rentals available. As we do that, we're looking to stand up a Native construction company to build the homes while at the same time offering financial capability classes so when those homes are available, there will be people who are borrow ready or have time to become borrow ready. Also, as we're building those homes, how can we incorporate workforce development so there's people that are skilled in the community and can help construct those homes? So that's what we mean by "eco-listic" – how do we use the power of each program to help stand up and prop up all of the different areas we focus on?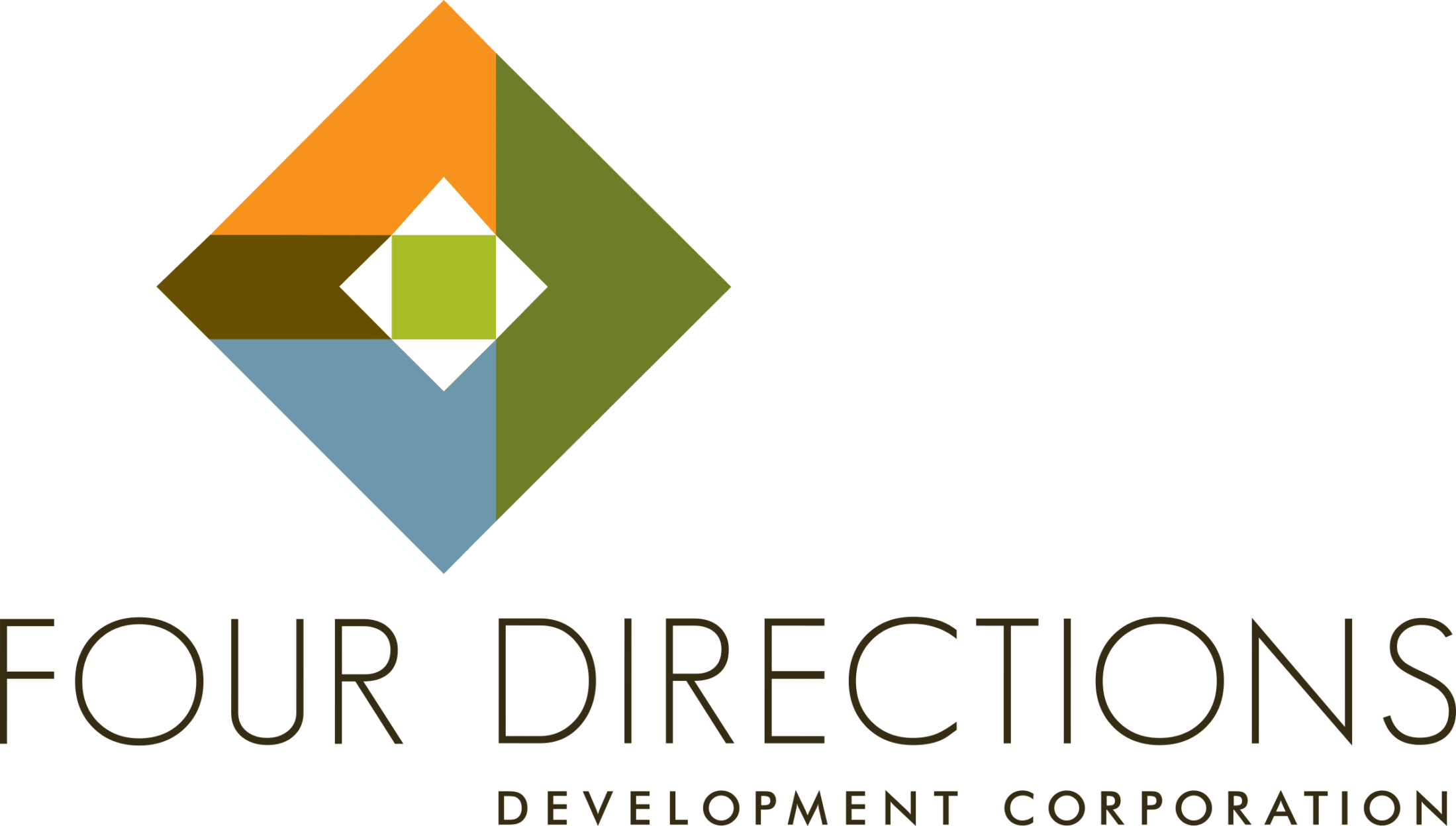 NCN: FDDC focuses heavily on homeownership lending. Key to its work in this area has been the organization's agreements with its partner tribal governments to facilitate lending for mortgages on homes on tribal trust land. Can you provide an overview of how these relationships work and how they have made homeownership a reality for Native people living in tribal communities?
Virgilio: We have worked with the tribes to put lending codes in place. Four Directions was created by the Penobscot Indian Nation, but we very quickly realized we needed to expand and cover all of the tribes in Maine. Homeownership creates assets and wealth for our community members, and we have made that happen through these lending codes. With Penobscot Nation, there is also a deed management system that allows them to assign deeds very quickly for home ownership, which is not something that all other tribes have. It's something we're looking to implement across all of the tribes in Maine. What that does is cut out that long time cycle of going to the Bureau of Indian Affairs for land assignments. That has made a significant difference in enabling homeownership.
NCN: Four Directions recently helped to spearhead the creation of the Wabanaki Cultural Tourism Initiative. Can you tell us why this initiative was created and how it will help seed economic prosperity across the Native communities you serve in Maine?
Virgilio: When I became the Community Development Program Manager, one of the first things we discussed was, "What do we know about what the tribal needs, barriers, and interests are?" We knew what they are anecdotally and based on our own experience, but then we conducted a series of interviews with tribal leaders totaling 70 hours, which we then followed up with a survey that spanned several different areas from housing to economic development to finance to grants. It ran the gamut of every tribal department there is and then our tribal communities. One of the questions we asked was, "Do you see any value in working on intertribal initiatives?" One of the responses that repeatedly came to the top was cultural tourism. We worked across all of the tribes to get tribal resolutions in place to support pursuing the funding for the Initiative, and on our second try we were successful getting an Administration for Native Americans grant to support it. We now have approximately $600,000 to produce a strategy to develop a cultural tourism industry by 2030 for the tribes in Maine. The value was really in collaboration and working together. Even though each tribe has its own individual cultural tourism assets it is going to develop, they recognize there is value in having a cohesive and comprehensive plan across all of the tribes. There is power in that Wabanaki brand, and knowing that when you come into this area, you are in Wabanaki territory. Within that territory, there are five distinct communities, each with their own tourism assets, some they choose to share and some they may want to keep sacred.
This Initiative is about small business development, job creation, cultural preservation, and all of the other benefits that come with them. What we've done in parallel to kicking off this Initiative is we've also stood up our business development program. We always supported small business development, but we now have a dedicated program manager, because as the Initiative is developed, small businesses can start to develop knowing there's going to be a market for them to participate in. We are in the process of putting Native entrepreneurship centers into each community so they have access to all the business development services the Wabanaki people might need if they choose to develop small businesses.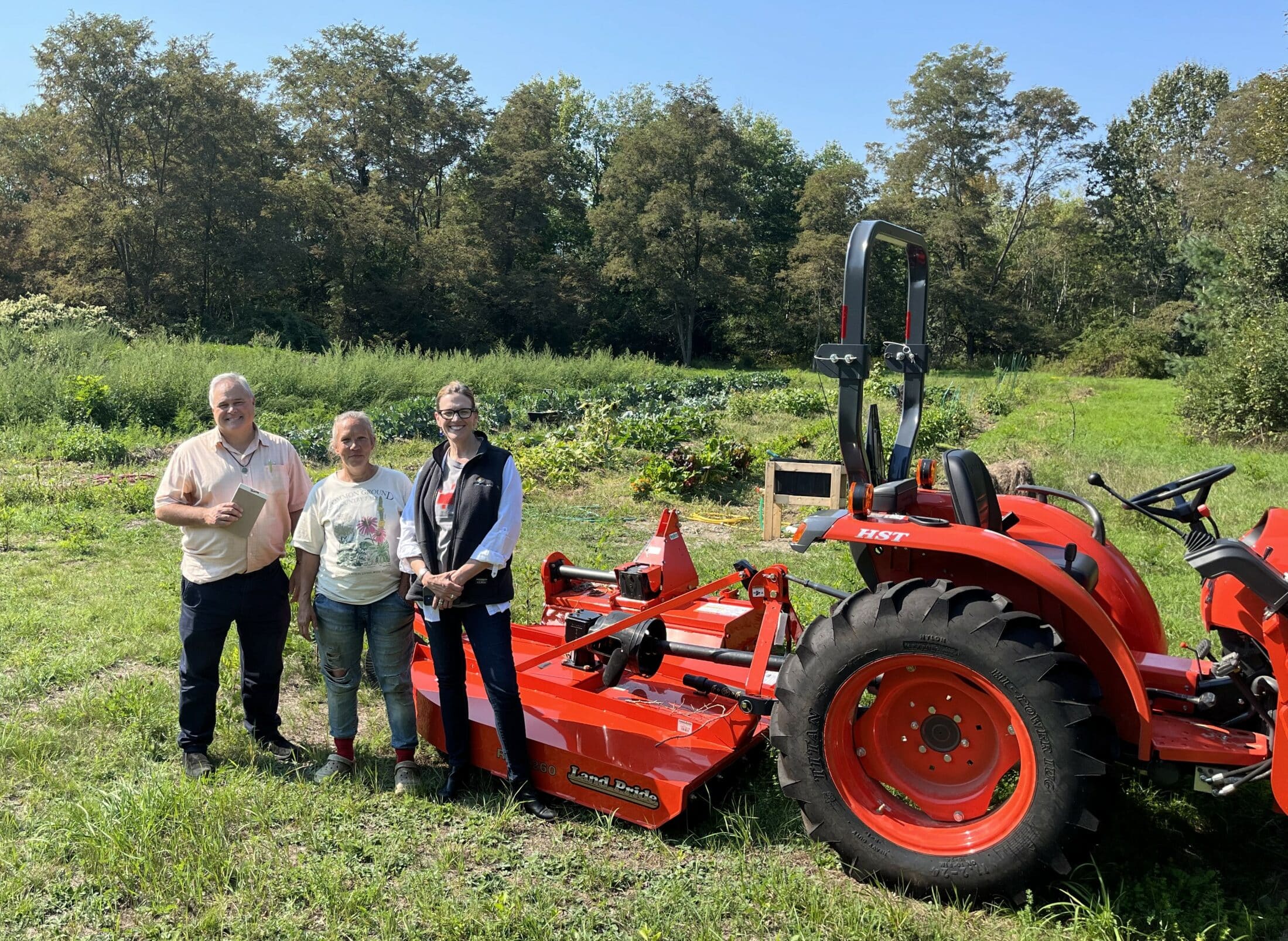 FDDC Community Development Program Manager Jacques Delli Paoli, Penobscot Nation Agricultural Manager Tami Connolly, and FDDC Director of Resource Development Sara Trafton at one of the community garden FDDC supports. (Courtesy: Four Directions Development Corporation)
NCN: Four Directions has helped a great number of Native people over its two decades of work. Is there a particular success story that really inspires you that you would like to share?
Virgilio: There's many success stories, but one of the things we really enjoy seeing are homes passing from generation to generation. It's those kinds of stories that really keep our passion for the work alive. Also rewarding is when you can help someone's dream come true who thought they would never be a small business owner. We have also deployed $100,000 across five communities to support community garden development.
NCN: From your perspective, what do Native CDFIs like yours need to realize their full potential? What support do they need to achieve their missions and maximize their impact?
Virgilio: Even with the $20 million impact we've had within our communities, the 233 families we've helped, the affordable housing units we've created, there's still so much to do. The disparities are great. Our Maine tribes are especially challenged by the Maine Implementation Act. We face additional economic development barriers many other tribes do not face. Our tribal communities can be highly dependent on grants, so there is more work to be done. We have a vision that everybody who wants to be a homeowner can be a homeowner. Why just 233 families? How can we double that? So, we do have some big-stretch goals, and what Native CDFIs need always is patient, long-term capital.
Recently, the focus on BIPOC and social justice has created new relationships with funders and philanthropic organizations. What we have seen are multi-year, unrestricted funds, which are so critical to our operation. Some development projects can take two to five years. There's a lot of business development services and a lot of technical assistance we provide to see those through to success. So multi-year, unrestricted funding is critical to our organizations.
Overall, our unique perspective on and understanding of our communities is what is most important. If policymakers, philanthropy, and banking institutions understand the value we bring back to our communities and they want to make a difference in supporting our communities, they should be investing in CDFIs.
To learn more about Four Directions Development Corporation, please click here.