NCN Live: Mellor Willie – NeighborWorks America
Join us on Thursday, June 22, for another webisode of NCN Live featuring Mel Willie, Director of Native Partnerships and Strategy with NeighborWorks America!
Willie will share an overview of NeighborWorks America and the spectrum of services and supports they provide to expand the development of Native housing and homeownership across the country. He will also share information about how Native CDFIs can access these program supports along with highlights about the leadership program, Achieving Excellence, and what it takes to become a NeighborWorks America Affiliate organization.
About Mellor Willie: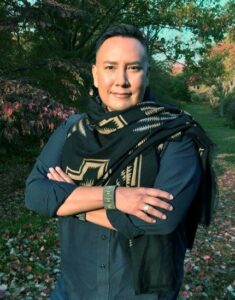 Mel Willie leads NeighborWorks America's Native work to expand its investment in tribal communities. He is a national leader in Indian Country with more than 24 years of experience in nonprofit management, government, political, public and intergovernmental affairs and has represented tribal interests at the local, tribal, state and national level. He is a member of the Navajo Nation, born and raised on the reservation in northeast Arizona.

Before joining NeighborWorks, Mel served as principal of Chee Consulting, working with a range of clients to advance and strengthen tribal communities. Having served as past executive director of the National American Indian Housing Council (NAIHC) and as special advisor to one of the nation's largest public housing authorities, he is intimately familiar with providing affordable housing through highly regulated federal programs.