NCN Live: Treasury's Approach to Community Investment Policy
Join us on Thursday, February 9, for an NCN Live conversation with Treasury's Deputy Assistant Secretary for Community Economic Development (OCED) Noel Andrés Poyo.  He will discuss Treasury's approach to Community Investment Policy, including recent proposed changes to the CDFI Certification Application and related materials. He will be able to highlight the latest developments and field questions from Native CDFI leaders in attendance. The following information may be useful to review in advance:
About Noel Andrés Poyo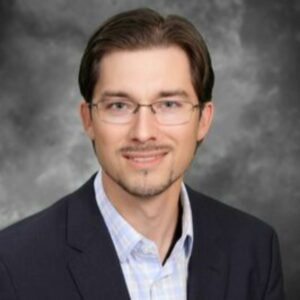 Noel Andrés Poyo has served as the U.S. Department of Treasury's Deputy Assistant Secretary for Community Economic Development (OCED) since February 2021, managing a portfolio that includes the CDFI Fund, the Emergency Capital Investment Program and the OCED policy team. In his first fourteen months at Treasury, he also led the Emergency Rental Assistance and Homeowner Assistance Fund programs. Prior to joining Treasury, Poyo served for 14 years as Executive Director of the National Association for Latino Community Assets Builders (NALCAB), a nonprofit membership organization and CDFI, serving as the hub for community and economic development organizations that serve geographically and ethnically diverse Latino communities. He previously worked as a private consultant, providing strategic advice and technical assistance to for-profit housing developers, local government agencies and non-profit organizations. Poyo's 20+ year career has focused on integrating immigrants and low-income households into the mainstream financial services and real estate sectors of our economy and on improving the livability and economic resilience of low-income neighborhoods and affordable housing communities. From 2015 to 2017, Poyo served as 1 of 15 members of the Community Advisory Council for the Board of Governors of the Federal Reserve System. Poyo is a graduate of Yale University and a proud husband and father of three daughters.