Washington, D.C. – This past week, the Native CDFI Network (NCN) hosted their 2019 Policy Summit at the National Indian Gaming Association building on Capitol Hill in Washington, D.C. The event was well attended by NCN members from the 65 Treasury certified CDFIs and 15 emerging CDFIs across the country.
"It was great to see our Native CDFI Network members come out and share their experiences with one another," said NCN Chairperson Pete Upton (Ponca). "This was a tremendous opportunity to sit down and not just talk about our goals, but to get into the details of how we plan to accomplish them. It's uplifting to see this cooperation, and I'm excited for the great things I know will come from our network's continued work."
The conference was sponsored by Citi, Wells Fargo, the Northwest Area Foundation, Neighbor Works America, Fannie Mae, and Common Goals. Several representatives from sponsors attended and contributed during the event, and they showed a commitment and desire to assist Native CDFIs from coast to coast as they continue working to help native communities.
Speakers for the policy summit included Congresswoman Sharice Davids, Assistant Secretary of Indian Affairs Tara Katuk Mac Lean Sweeney, CEO of Citizen Potawatomi Development Corp. Shane Jett, CEO of the National Congress of American Indians Kevin Allis, and President and CEO of LISC Maurice Jones, among many others. Topics covered a broad swath of strategies for advancing and expanding Native CDFIs, as well as specifics on working with the Federal Government to bring additional funding to the Native CDFI Network. Members concluded the Summit with meetings with members of Congress including Senators Lisa Murkowski (Alaska) and Brian Schatz (Hawaii).
"Mahalo (thank you) to all of our tribal and native CDFI's that do such powerful work to bring capital to tribal communities," said NCN's Policy Chair Robin Danner (Hawaiian), "The policy summit was an incredible gathering of our best ideas, and a great opportunity to advance them our congressional leaders."
For an album of photos from the conference, click here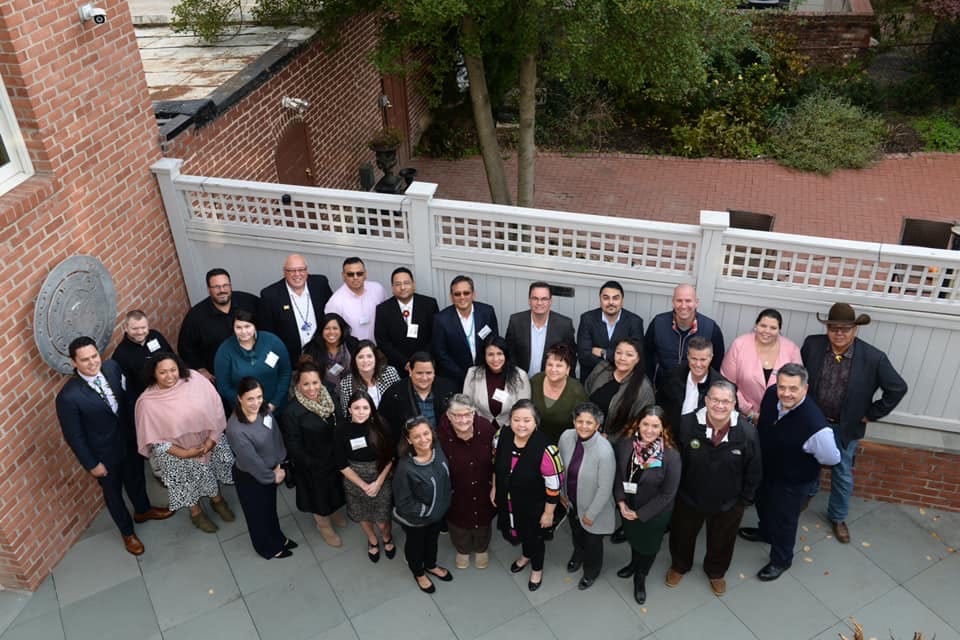 .
More information on the Native CDFI Network can be found at:
facebook.com/nativecdfinetwork/
www.nativecdfi.net
Contact
Native CDFI Network
Jackson Brossy
[email protected]