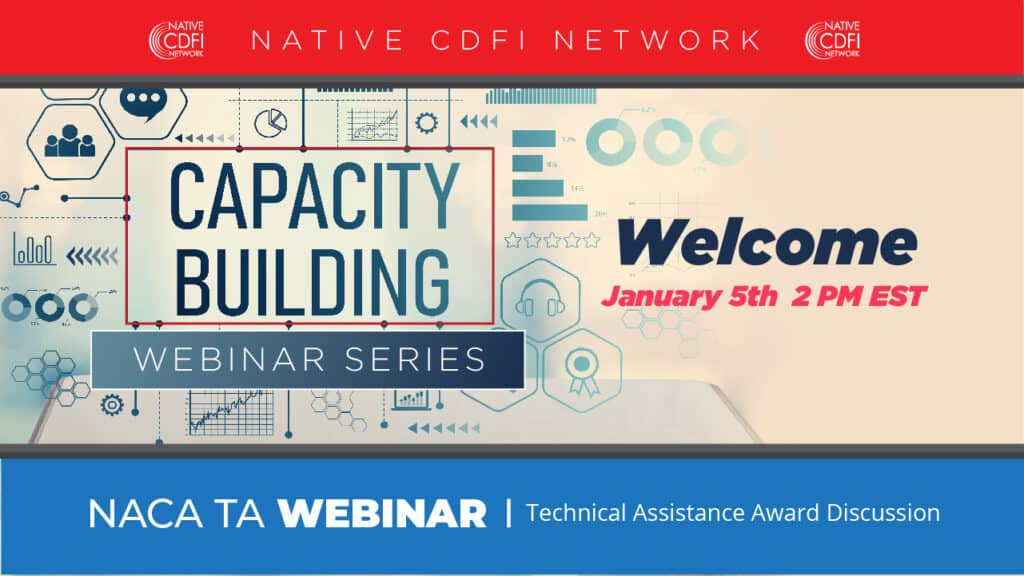 On Wednesday, January 5th, Native CDFI Network hosted a webinar series focused on The CDFI Fund's Native American CDFI Technical Assistance (NACA TA) Program. This session included preparing for the NACA TA, its components, strategies to write a successful NACA TA, common pitfalls, and post-award compliance.
Caleb Selby, the owner of Selby Consulting, provided relevant insights for developing quality NACA TA forms. He discussed what components make up a successful narrative; these tips included using less than five years old market data and keeping your written content easy to read. Additionally, Caleb shared multiple resources about the FACA TA timeline, criteria ratings, evaluation process, and using AMIS (Awards Management Information System).
The Native CDFI Network has been actively involved in providing support for Tribes and Native CDFIs that support the implementation of economic recovery efforts of our Tribal nations and our Native-owned small businesses.
View the first session in its entirety below.