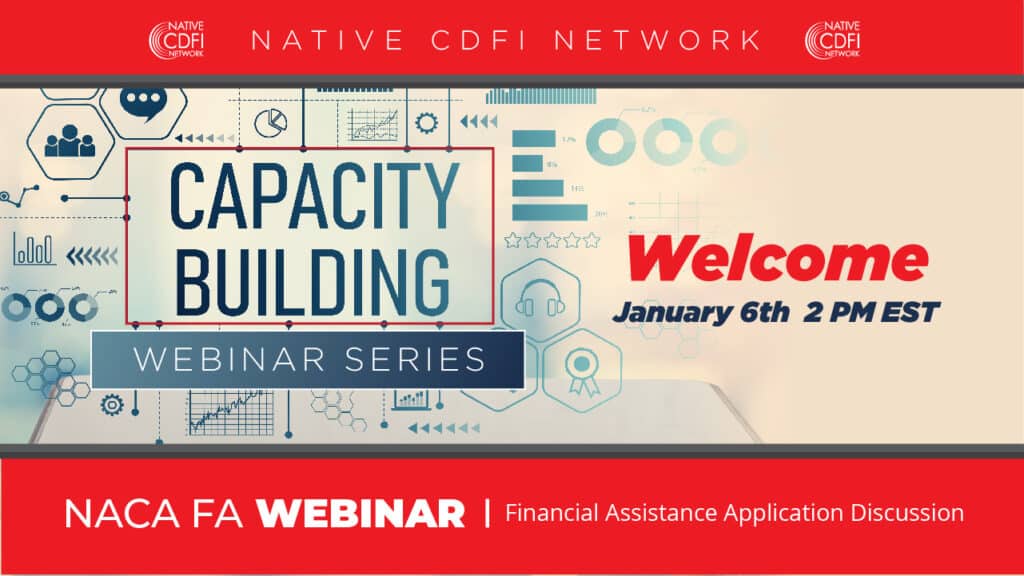 On Thursday, January 6th, Native CDFI Network hosted a webinar series focused on The CDFI Fund's Native American CDFI Technical Assistance (NACA FA) Program. With the NACA FA having numerous moving parts, this session focused on making all of the features cohesive to form a robust application as well as the preparation process.
Caleb Selby, the owner of Selby Consulting, provided content that was beneficial to filling out a NACA FA form. During the presentation, individual examples were provided to show realistic scenarios. Caleb clarified different elements that individuals would confront during the process, such as the amount of historical/current/projected data to provide, where to elaborate in your narrative and resources used during the NACA FA process.
The Native CDFI Network has been actively involved in providing support for Tribes and Native CDFIs that support the implementation of economic recovery efforts of our Tribal nations and our Native-owned small businesses.
View the second session in its entirety below.