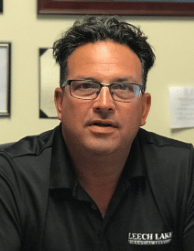 In this latest edition of "Difference Makers," NCN sits down with Robert Aitken, who serves as Executive Director of Leech Lake Financial Services (LLFS), a federally certified Native CDFI based in Bemidji, Minnesota. Leech Lake promotes the economic wellbeing of Leech Lake Band of Ojibwe members and their families by providing safe and affordable financial products and a growing array of trainings on credit building and other financial topics.
An enrolled Leech Lake Band of Ojibwe member, Aitken is certified as a Building Native Communities Financial Trainer and Financial Coach. Serving in his current role since 2012, he has trained and coached hundreds of Leech Lake Reservation community members on building credit, home buying, car purchasing, and basic finance. Under Rob's direction, LLFS has grown from a $75,000 program to a non-profit organization worth over $2.4 million. Aitken is also an attorney licensed to practice in Minnesota courts and Leech Lake Tribal Court, and he serves as an adjunct professor at Leech Lake Tribal College, where he teaches Personal Finance and Tribal Governance courses.
In this insightful conversation with NCN, Robert (Rob) shares how Leech Lake Financial Services is equipping Leech lake Band of Ojibwe members with not just affordable capital but also life-changing wealth-building skills.
NCN: Greetings Rob, it's good to have you with us today. Welcome.
Aitken: Boozhoo! It's a great day to be in a Native CDFI, isn't it?
NCN: Of course, it is! So why do you do what you do? How did leading Leech Lake Financial Services become your life's calling?
Aitken: Most of the people that I've met that are in this field had no idea what a CDFI was before they got into it. Someone said, "Hey, you want to run a CDFI?" And they're like, "Yeah! What's a CDFI?" So Leech Lake had an opportunity for technical assistance to create a CDFI. Once I started reading about what a CDFI was, the wheels started turning with me because this goes right to the heart of Native nation building. One of the basic fundamentals of a reservation that's going to be successful is a strong financial backbone for its people to rely on. And the roles that Native CDFIs play in creating that backbone is vital. So I saw this opportunity and realized what we could do with the Native CDFI here, and lo and behold, it's coming to fruition now.
"Native CDFIs make loans that banks don't want to make. If these folks could go to a bank and get a low-interest loan, they'd certainly do it. If they knew how to do it, they'd certainly do it. We've got a way to provide capital to folks that otherwise wouldn't have it or the ability to get it."
NCN: As you know, there are more than 70 federally certified Native CDFIs across the country and many more "emerging" CDFIs following in their footsteps. Why did Native communities feel it necessary to create CDFIs, and what fundamental role do they play?
Aitken: It's necessary to have not just a CDFI in Native communities, but a Native CDFI. So we have over the past 250 years this convergence of the Indigenous economy being overlapped by the colonization of the Western economy. So we have this struggle between two economies for the past four or five generations. That's been a real problem getting them to merge. I see the role of Native CDFIs as explaining and helping folks intermingle into that Western economy, using the Native ways and parts of the Indigenous economy so we can act as the go-between or even the glue that brings those two economies together. So when we talk about the fundamental role we play, it's not just our financial services and financial advice. It's tying it to how we were raised and how the folks around here have always dealt with economics and money. So having a Native CDFI – in other words, folks that understand how to buy a house on Indian reservations, something as simple as that, really, really makes a big difference with the ability of folks to understand how these economies merge and what their role is in that.
NCN: What do policymakers, philanthropy, banking institutions, and the general public who aren't familiar with Native CDFIs need to understand about them and the difference they make?
Aitken: I guess the simplest way to explain it is Native CDFIs make loans that banks don't want to make. If these folks could go to a bank and get a low interest loan, they'd certainly do it. If they knew how to do it, they'd certainly do it. This is fundamental lending at its most basic level when it comes to reaching out to a community that doesn't typically have access to any kind of loans. So we've got a way to provide capital to folks that otherwise wouldn't have it or the ability to get it. A perfect example – our market study done here on our community, our community borrows from predatory lenders at five times the national average here. There's one bank on the reservation. If they can't get a loan there, they run to predatory lenders. So that's the gap we fill – is not only preventing and trying to compete with these predatory lenders, but also providing that education and the ability to hold people's hands so they can graduate from us to a real bank or a real credit union.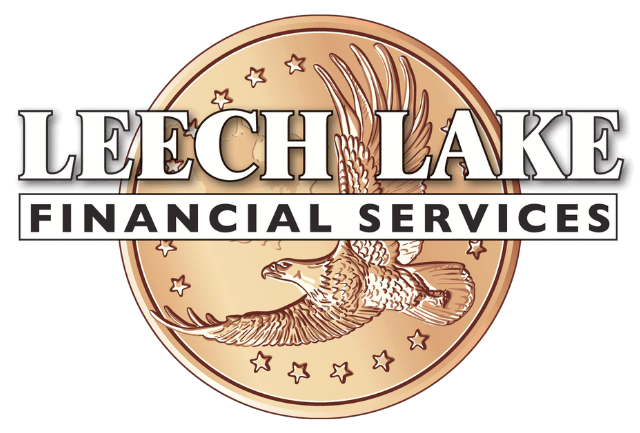 NCN: Let's follow up on that. When you do a market study like that, it gives you such invaluable data to use to inform strategic decision making. How important was that market study for Leech Lake Financial Services and how it targets its services, how it does its work, how it understands its own community?
Aitken: Before that market study, we just guessed. We didn't know. We didn't know who we were competing with. We really didn't know that the predatory lending was so high on the reservation. We didn't know the demand for business loans was so low. Even though we're thinking we're going to do four a year from the very beginning for business loans and now we're carrying eight total when we've been around for ten years. But we really got good at consumer lending because our market study showed us exactly what people are borrowing and from who. Consumer lending is what's happening over here. That's the big area we're trying to make a dent in with our consumer loan funds. We've got three different ones: Credit Builder, we've got an unsecured loan fund now, and our auto loan. That's where the market study came in the handiest because we literally created our auto loan policy because we saw how many people were getting predatory car loans around here because everybody lives so far away from work in these rural communities. You have to drive, right? So folks were entering these really bad car deals. The market study gave us real numbers to reach out to foundations and say, "Look, this is a gap that is being overlooked by our Native CDFI that we can fill and make people's lives a little bit easier."
NCN: Among your loan products is your Credit Builder Loan Program (CBLP). Why did LLFS create this product, how does it work, and how is it serving as a stepping stone for Band members?
Aitken: I'd love to say the thing was my idea, but we inherited it. The tribal government created this payroll advance initiative before LLFS was established, and then we eventually took it over as our first program. It remains far and away our most popular product. CBLP is a secured loan fund where the borrowers have their loans secured by their personal leave time. So if an employee takes out a $3,000 loan and their employment terminates, their employer will pay off their loan balance using their leave hours and then they get whatever remains. Talk about a loan fund with no defaults on it! Its default rate is a percentage point that I can't even articulate because it's like .00112 percent. And the only reason we have some defaults is because some people go on medical leave and once they go, they don't tell us they go on medical leave, we stop getting their payments. Well, then they return to work and then their payments start coming back, but they're reporting is late or defaulting on their credit report. So that fund literally is at a zero percent default rate, and it's been very, very successful for folks.
Every time somebody has a Credit Builder Loan with us, we do a soft pull on their credit and we review it with them, so everybody that has a loan with us has a basic knowledge of where they're at in the world. There's so many people out there that had no idea and didn't care. But in the back of their mind, they've always wanted a house. Or they'll come a few weeks or months into their loan and say, "Look, my car broke down. Can you maybe check my credit score or can we get my credit ready for your auto loan fund? What's your advice?" So we begin the wheels turning for folks to start thinking about those things. That's in their mind now once they close a loan with us because they know understand this is how the world's looking at their credit and what their grade is with their finances. Even though it takes us 10-15 minutes to close a loan with somebody, that's 10-15 minutes a lot of these folks have never experienced –somebody visiting with them that cares. That can say, "This $70 collection on your credit report, it's really easy to pay. I bet you if you came in tomorrow and we called a negotiator that we could probably get rid of that for $35. And did you know that if you have zero collections, that makes you automatically eligible for HUD financing?" So it opens up a whole new world to them.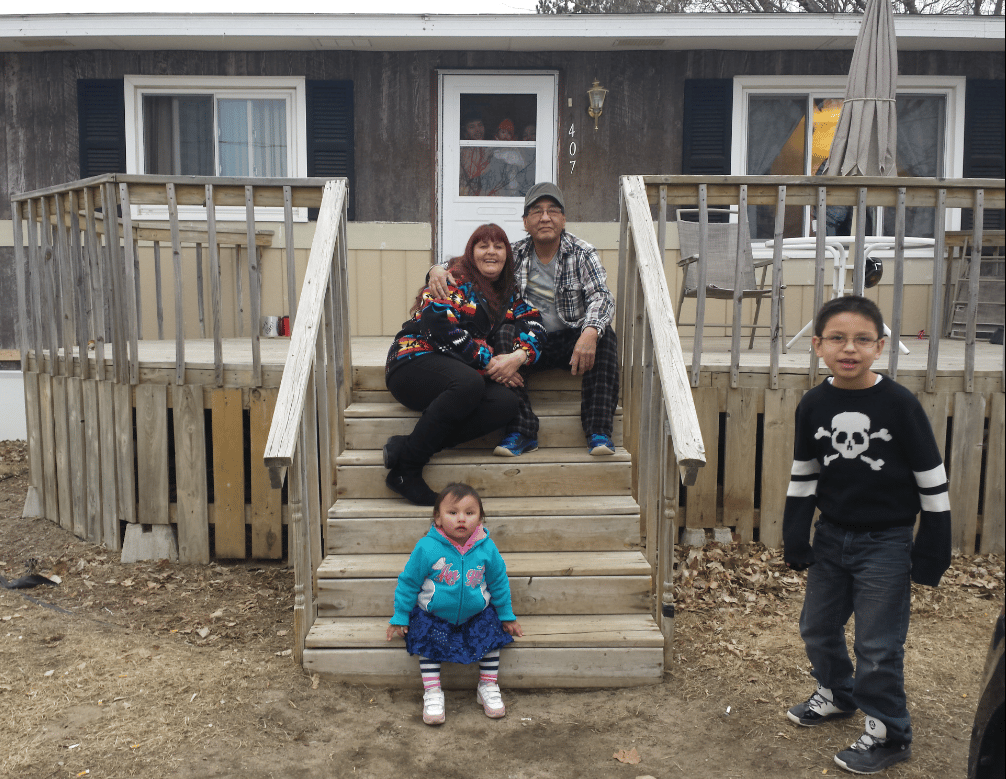 LLFS client Robin Williams and her family celebrate her purchase of her home. (Courtesy: Leech Lake Financial Services)
NCN: Leech Lake Financial Services has helped a great number of people. Is there an individual client success story that really sticks out to you, that really inspires you?
Aitken: It was one of our first success stories, and it will always stick with me. Robin Williams was working with us for 2-3 years on her credit and she ended up getting a house. We helped her build her credit and get her in touch with the bank so she could get that first home loan. So we said, "Let's get some pictures over there." So we went over there. The whole extended family showed up for this! The first picture we took is of Robin and her man sitting in front of her house, but if you look closely, behind the door is her whole family! Well, since then, she's flipped the house and now she's on her second home and didn't need our help at all!
NCN: That's where you want to get to, right – your CDFI's job is to get them in a position where they can venture fully into the financial world more fully and be self-sufficient?
Aitken: Yes. And what I really enjoyed about Robin's story is when you see her children in those pictures, they are all our clients now. They're all using the credit-building techniques their mom did. You help one person and look at the impact it makes.
NCN: From your perspective, what do Native CDFIs like yours need to realize their full potential? What support do they need to achieve their missions and maximize their impact?
Aitken: Every Native CDFI needs a market study done. It doesn't matter where their market is – they have to have one done. So if a CDFI has a market study, there's your guidebook in terms of what your capacity is. We didn't realize how much was needed around here until we did that market study. So we determined we need a full-time loan officer that does auto loans and our IDA [individual development account] program and then does training. We think that is a full-time job because right now those jobs are spread out and everybody's got a full plate here. There needs to be targeted growth, and that has to come from the market study. Then, once you realize what gaps are out there that can be filled, that's when you need to start to create partnerships. We've got wonderful partnerships with foundations like Northwest Area Foundation and the Blandin Foundation. Blandin provided us a significant, two-year grant for us to increase our capacity for community development. "CDFI" stands for "community development financial institution." Well, we kick ass with the financial institution part, but with the "CD" part, that's where a lot of Native CDFIs struggle. So we recently hired a Director of Community Development and his job is purely to measure and grow our capacity to do community development.
To learn more Leech Lake Financial Services, please click here.