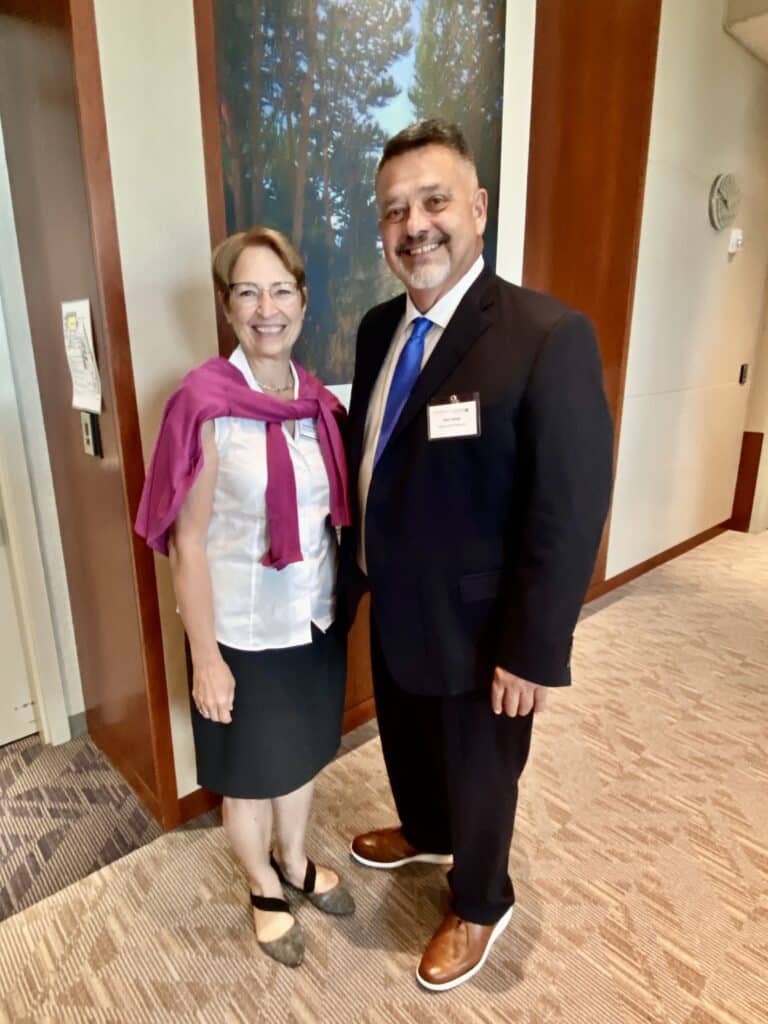 On July 11, 2023, the Opportunity Finance Network (OFN) and the Native CDFI Network (NCN) co-hosted a regional meeting of CDFI Executives that took place at the Federal Reserve Bank of Minneapolis. OFN and NCN members, partners, and stakeholders in attendance learned about current policy advocacy efforts underway at OFN and NCN and had the opportunity to engage with one another to discuss challenges and opportunities facing the CDFI industry across the Midwest, learn about strategies to attract impact investors, and get a first look at new research on the success of character-based lending practices of Native CDFIs.
Pete Upton, NCN's CEO, presented an update on policy advocacy efforts currently underway on behalf of Native CDFIs. Upton described some of the unique aspects of lending in Indian Country that require flexibility and relationship building. As part of a discussion on risk assessment and lending, Upton stated, "Character is just one aspect of our process. There are so many social determinants that need to be considered, but at the end of the day, it is the person sitting in front of you that determines the lending decision. It is our relationship with our communities that make Native CDFIs so valuable."
Pictured: Jennifer Vasiloff, OFN's Chief External Affairs Officer with Pete Upton, NCN CEO.