NCN Live: Funding Opportunities for Native CDFIs Through Greenhouse Gas Reduction Fund
"NCN LIVE" – A NEW series of conversations with industry experts and policymakers designed to expand the power of Native CDFIs to grow economic opportunity for Native peoples.
Join us for our first webisode of NCN Live featuring Lenwood V. Long, Sr., President/CEO of the African American Alliance of CDFI CEOs, Pilar Thomas, Partner, Quarles & Brady, LLP, and Tina Poole Johnson, Deputy Director and Senior Fellow Center for Impact Finance, Carsey School of Public Policy, University of New Hampshire!
The Inflation Reduction Act amended the Clean Air Act to create a new program: the Greenhouse Gas Reduction Fund (GHGRF). This first-of-its-kind program will provide competitive grants to mobilize financing and leverage private capital for clean energy and climate projects that reduce greenhouse gas emissions – with an emphasis on projects that benefit low-income and disadvantaged communities.
Join us on Thursday, February 2nd, for an NCN Live conversation about how Native CDFIs can take advantage of this funding opportunity, and the need for Native CDFIs to band together with other CDFIs serving communities of color through the GHGRF Coalition to ensure that they get their fair share of the significant funding that will be available. Our speakers will explain how to navigate the GHGRF application process, and how Native CDFIs can make their voices heard through the GHGRF Coalition.
About Lenwood V. Long Sr.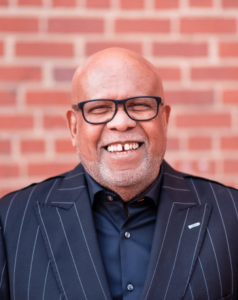 Lenwood V. Long, Sr., is the President/CEO of the African American Alliance of CDFI CEOs, a coalition of CEOs of Community Development Financial Institution (CDFI) loan funds, credit unions, and venture capital funds representing all 50 states and the District of Columbia. Alliance members are united in their commitment to social and economic justice for African American communities.

As President/CEO of the Alliance, Lenwood guides day-to-day management, strategic development, stakeholder relationships, financial growth, and administration of the organization. Collaborating with staff, members, and stakeholders, he works to build the financial, organizational, and political capacity of Alliance members and the organization. In his time as President/CEO, he has assisted the Alliance in surpassing its fundraising goal of over $1 million in the first six months of operation, and established and managed a grant management system that awarded over $1.1 million in grants to its members within the first five months.

Lenwood has more than three decades of experience in community economic development, human resources, and business management, including leadership positions in a variety of organizations, statewide economic and community development agencies, national consulting firms, and nonprofit organizations. In particular, he has expertly directed organizations through periods of transformational growth and strategic shifts. He is especially noted for his work with African-American small businesses, women entrepreneurship, veterans, and Historically Black Colleges and Universities.

He is the founder and president of the consulting firm BV&L Associates and has previously held positions as the president/CEO of Carolina Small Business Development Fund, the Minority Affairs Assistant in the office of former North Carolina Governor James E. Holshouser, and the Chief of Staff for former congresswoman Eva M. Clayton. He has a Bachelor of Science in Sociology from St. Augustine's University in Raleigh, NC, a Master of Science in Urban Administration from Georgia State University, and specialized training from programs including Harvard University Kennedy School of Government's Executive Education Program. He is also a recipient of The Order of Long Leaf Pine by the Governor of North Carolina, a recently retired Senior Pastor Emeritus of New Bethel Baptist Church in Rolesville, NC, and a United States Army Veteran.



About Pilar Thomas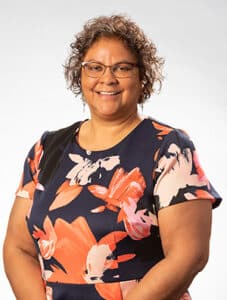 Pilar Thomas is a partner in the firm's Energy, Environment & Natural Resources Practice Group. She focuses her practice on tribal renewable energy project development and finance, tribal economic development, federal Indian Law, and natural resource development.

Pilar assists clients with strategic legal advice on tribal energy policy and planning; clean energy and infrastructure project development and finance; federal and state energy regulatory, programs, and policy efforts; and federal requirements for tribal lands development. She has negotiated or assisted with agreements related to transmission lines, landfill gas, solar projects, a natural gas power plant, and mineral development on tribal lands. She serves as general counsel for several tribes, Section 17 and tribal business entities.



About Tina Poole Johnson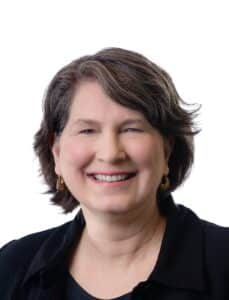 Tina Poole Johnson is Deputy Director and Senior Fellow for Center for Impact Finance at Carsey School of Public Policy, University of New Hampshire.
 
Through research, applied policy, thought leadership, convenings, and capacity building, Tina works to ensure that low-income and other underserved communities have access to affordable, responsible capital. Tina has over 25 years' experience in community development and clean energy, including stints at Opportunity Finance Network, NeighborWorks America, and LISC. Further, she has hands-on experience as a commercial lender at Self-Help and project manager at several affordable housing developers. Tina has a JD from the University of Chicago Law School and a BA from Yale University.