NCN Live: Building Sustainable Native Communities – Native CDFI & Tribal Collaboration
Join us for another NCN Live interview with Rico Frias, who is the Executive Director of NAFOA, founded as the Native American Finance Officers Association. NCN and NAFAO will discuss ideas on building sustainable Native communities, collaboration on policy and advocacy, the power of Native CDFIs, and more.
About Rico Frias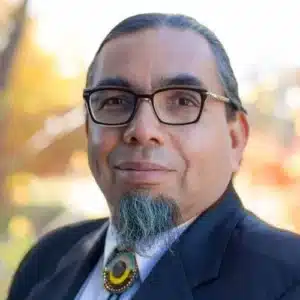 Richard "Rico" Frias is the Executive Director of NAFOA. He joined the organization as the second Executive Director on July 12, 2021. His hiring came during a critical time of growth for the organization.
He is the former Legislative Director for the National Indian Gaming Association and served most recently as the Chief General Counsel for the Pueblo of Pojoaque in New Mexico. Rico had previously worked for the Pueblo starting in 2014 as Special Counsel and later as Chief Counsel to the Governor before leaving in 2017 to start his own practice focused on commercial transactions and Indian law. He earned his JD from the UNM School of Law with a Certificate in Indian Law in 2011 and is licensed to practice in the State of New Mexico.