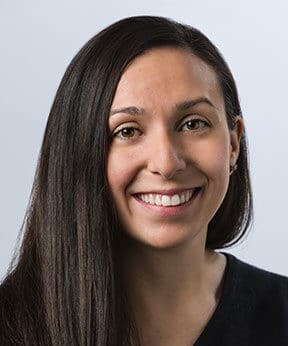 In this latest edition of "Difference Makers," NCN sits down with Mary Miner, who serves as Vice President of Community Development for Alaska Growth Capital BIDCO, Inc., in Anchorage, Alaska. Alaska Growth Capital (AGC) is a federally certified Native CDFI that was founded in 1997 as Alaska's first Business and Industrial Development Corporation (BIDCO). It was created to promote economic development and job creation by providing loans, investments, and management assistance to businesses, and is a leading provider of business loans utilizing programs offered by the U.S. Small Business Administration and the U.S. Department of Agriculture.
Miner advances AGC's CDFI initiatives, sourcing capital to support Alaska Native enterprises and communities through the Native American CDFI Assistance (NACA) and New Market Tax Credit (NMTC) programs. She also serves as the Alaska Regional Delegate on NCN's Policy Committee. Prior to joining AGC, Miner co-founded Atikus, a financial technology company operating in Rwanda that leverages technology, data, and insurance to increase access to capital. Miner was born and raised in Anchorage, Alaska and grew up supporting her family's commercial fishing business in Bristol Bay.
In this engaging conversation with NCN, Mary shares how AGC leverages federal programs to provide large-scale business loans that foster comprehensive community development and economic prosperity building efforts across Alaska and the northwest United States.
NCN: Greetings Mary, it's good to have you with us today. Welcome.
Miner: Thank you. I'm excited to be here and be part of your Difference Maker series.
NCN: Why do you do what you do? How did you come to serve in your leadership role with Alaska Growth Capital?
Miner: I was born and raised in Alaska. I grew up supporting my family's commercial fishing business in the Bristol Bay region and enjoying all that rural Alaska has to offer. At 18 I left the state for 12 years. I moved to Chicago and went to DePaul University. I was really attracted to DePaul's Vincentian mission of serving others and exploring the world beyond Alaska. After graduating I traveled the world for a year, experiencing the places and concepts I studied during university. During this time, the majority of which was spent in the developing world, I came to learn about microfinance. I got to talk to a lot of farmers, kiosk workers, and coffee shop owners who were able to access small loans, and I thought to myself, "This is really what I am interested in and passionate about – access to capital as a life-changing resource." So I came back to the United States and got my master's in public service management, again at DePaul University. I was excited to go out into the world and work for a microfinance bank, so I moved to West Africa and worked for a microfinance bank in Ghana. After gaining real life experience at the bank, I started a company that supported microfinance banks in Rwanda with a technology tool that digitizes loan applications for potential borrowers. Then it was time to move back to Alaska and start my family, so I came home. I took a step back from my business and was looking for something similar in terms of mission-driven access to capital work here in my home state. That's when I found Alaska Growth Capital. It's been a perfect fit.
NCN: As you know, there are more than 70 federally certified Native CDFIs across the country and many more "emerging" CDFIs following in their footsteps. Why did Native communities feel it necessary to create CDFIs, and what fundamental role do they play?
"When we get loan applications, we're not just looking at collections of data points, we're looking at lived experiences that are known to our team and organization…They're not just a file number or a loan number. It's that connection and understanding of what our clients are going through and why it's so important to help get their loan requests to a 'yes.'"
Miner: Native communities have struggled to access capital, be that for small business loans or large-scale development projects. That's the work Alaska Growth Capital does and supports. The idea for Alaska Growth Capital actually came out of a local business plan competition. Our parent corporation, Arctic Slope Regional Corporation – which is the largest Alaska Native Regional Corporation, owned by and representing the business interests of the Iñupiat people of the northernmost region of the state – decided this was a business they wanted to see grow. They invested in AGC to help increase access to capital for their shareholders and community members. They believed in and valued AGC as a BIDCO [Business and Industrial Development Corporation] and Native CDFI that offers training and community development services alongside that access to capital. Many Native communities across the country see that need and want to give their people greater access to capital and the support services that are ingrained in the mission of Native CDFIs.
NCN: What do policymakers, philanthropy, and the general public who aren't familiar with Native CDFIs need to understand about them and the difference they make?
Miner: AGC is a lender, but there's so much more to us than that. When we get loan applications, we're not just looking at collections of data points, we're looking at lived experiences that are known to our team and organization. That's where we come in and fill the gap in terms of access to credit. And it's more than just that access – it's the engagement with clients and the understanding that our team has. We know our communities and our people. That's pretty powerful. They're not just a file number or a loan number. It's that connection and understanding of what our clients are going through and why it's so important to help get their loan requests to a "yes."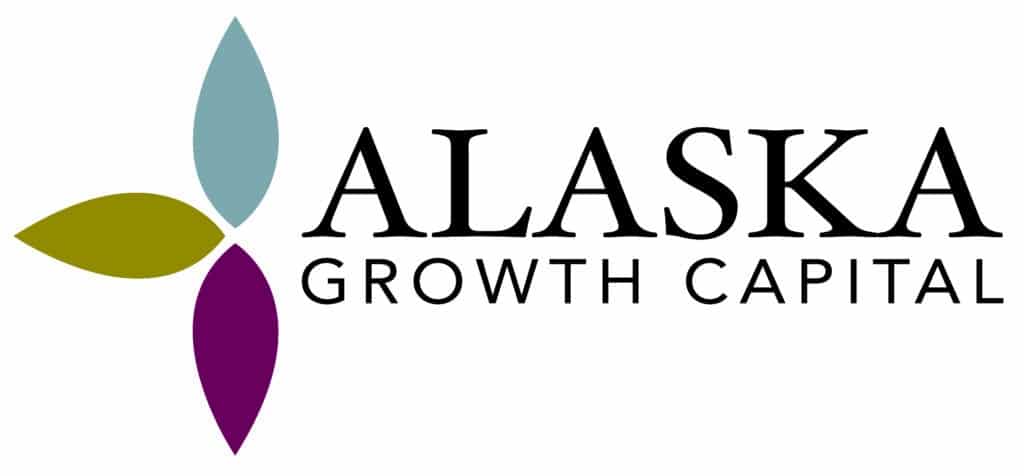 NCN: Tell us more about Alaska Growth Capital. According to AGC's website, AGC is an "innovative alternative lending company" that does business in Alaska and across the northwest United States, providing resources to companies "who are finding traditional lenders slow to act or unable to provide financing terms that meet their needs." So what does this look like in practice? What forms does it take?
Miner: Alaska Growth Capital really fits a niche in Alaska and its other markets in terms of the expansiveness of our credit products. We participate in the SBA 7(a) Program and the USDA B&I [Business & Industry] Program and while other lenders in the markets we serve might deploy those programs, our credit and risk underwriting mirror that of the government guarantee programs, there's no tighter credit box for us, and so we are able to do loans that other lenders in our market, even under the 7(a) and B&I programs, are not able to do. Under this approach, we are able to serve more clients. We provide small business financing between $250,000 to $10 million or more, with our average loan size being $1 million. Our innovative approach allows us to work with a range of clients to meet their credit needs.
NCN: Looking at AGC and the scale of lending it does, your average loan size is significantly larger than most other Native CDFIs. Can you shed more light on the kinds of clients you're servicing with those loans, the kinds of businesses they run, the scope of those businesses, etc.?
Miner: Alaska Native Village Corporations are a large client segment for us. These are big companies that are participating in a variety of different businesses and need working capital. Some of them have existing traditional bank relationships, but maybe want to venture out and start a new business line, so it makes sense for them to come to Alaska Growth Capital at that point. We also partner a lot with the other Alaska Native CDFIs that have lending programs that are in the $50,000 to $250,000 range. Sometimes we will get requests below our minimum or aren't a fit for us, so we send those businesses to our Native CDFI colleagues. Sometimes they get clients who are seeking larger amounts of credit after they've worked with them for a while, so they send them to us.
NCN: In late 2021, AGC received a $30 million allocation of federal New Markets Tax Credits (NMTC) to "invest in catalytic businesses and community projects across the state of Alaska." Can you explain how and why Alaska Growth Capital leverages NMTCs, and how it is deploying this latest infusion of funds?
AGC client Floreen Stone, a mother of three young children, makes traditional Iñupiat clothing such as parkas and atikluks. With a grant from AGC, Floreen started the Parky Shop with a mission of preserving traditional Iñupiat sewing methods and providing traditional products to keep her community warm. (Courtesy: Alaska Growth Capital)
Miner: So this is our fourth New Markets allocation, bringing us up to $120 million in New Markets allocation since the first year of the New Markets program. We deployed the first two allocations that we had as small business revolving loan funds, very similar to our SBA and USDA work. The 2009 allocation and the 2020 allocation that we received we deploy under what's known as the leverage model in New Markets, where the tax credit investor, or a bank, creates an investment fund to pool tax credit equity with other financing sources. This structure is designed to support more large-scale development projects. Today, we are looking at projects that fall into three verticals. Two are focused around general or foundational infrastructure, such as broadband and alternative energy projects, and then we are also interested in supporting a broad category of community facilities. These focus areas stem from the fact that 86% of Alaska communities reside off the state's official road system, and are only accessible by air and water, more oftentimes air. Broadband is the connection from rural communities to the outside world. Alternative energy is also a big focus because the cost of energy in rural and Alaska Native communities is significant. In talking to a project just two weeks ago, they were explaining how fuel needs to be shipped into the community twice a year in the spring and the fall. The fuel that's being brought in this season is being priced at $16 a gallon, and the communities will need to pay that for the next 12 months. While we might see gas prices go down nationally over the next year, many communities in rural Alaska will not get that benefit. Then general community facilities – be that education, healthcare, co-working spaces – is another focus area for us.
We also are always looking for projects with follow-on community benefits. Businesses will be able to start up or operate more efficiently because there's broadband in the community. With a reduced cost of energy, businesses will either be able to start up or come into a community because the cost of being there is not as significant. Similarly, with community facility projects, if you have a new clinic in a community, more people may move there and/or stay there and as a result you'll see more businesses popping up, instead of closing.
NCN: AGC has helped a great number of people. Is there an individual client success story that really sticks out to you, that really inspires you?
Miner: We get to work with a lot of businesses that are doing amazing things. As part of my work, I facilitate Alaska Growth Capital's North Slope Marketplace, our business plan competition. Through that competition, we do a small business boot camp where I got to work with an inspiring young woman named Floreen Stone from Point Hope, Alaska. I remember her saying the training was just the fourth time in her life she had ever left Point Hope, with the other three times to have her babies. As a young mother myself, I could really relate to her. When she talked about her business, she talked about wanting to do it for her kids and wanting to make an impact in her community. The last two years we've run the competition, the top three finalists have all been women, many of them moms and many of them wanting to make a difference for themselves, their kids, their families, and their communities. I've been very inspired by the young female entrepreneurship that's coming out of our communities.
NCN: From your perspective, what do Native CDFIs like yours need to realize their full potential? What support do they need to achieve their missions and maximize their impact?
Miner: It's resources – financial resources. Native CDFIs need access to capital themselves. Native CDFIs know their communities and their work. There is a lot of capacity there. I think it's just having the resources to hire more people and the capital to lend out to their communities. In my travels after undergrad and my work on the African continent, I became very interested in the non-profit, for-profit, and social enterprise models. At one point I went to work for a non-profit in Egypt. When I arrived, it had run out of money and the project was on hold for the four months that I was supposed to be there working for this organization. This is one of the reasons I was drawn to Alaska Growth Capital – we are a for-profit CDFI, which is different than many other Native CDFIs. But whether you are a for-profit or non-profit CDFI, flexible and affordable capital for us to continue to grow our Native businesses and make the impact we're all striving for is huge. One of my former colleagues used to say, "No money, no mission." You must have the money to be able to pursue your mission. No matter what structure you have, it has to be sustainable so you can continue to pursue that mission. More funding needs to be directed to Native CDFIs to let them loose to do their work.
To learn more about Alaska Growth Capital, please click here.